by Stephen Tyrrell
This large book of essays has been called the most interesting of books.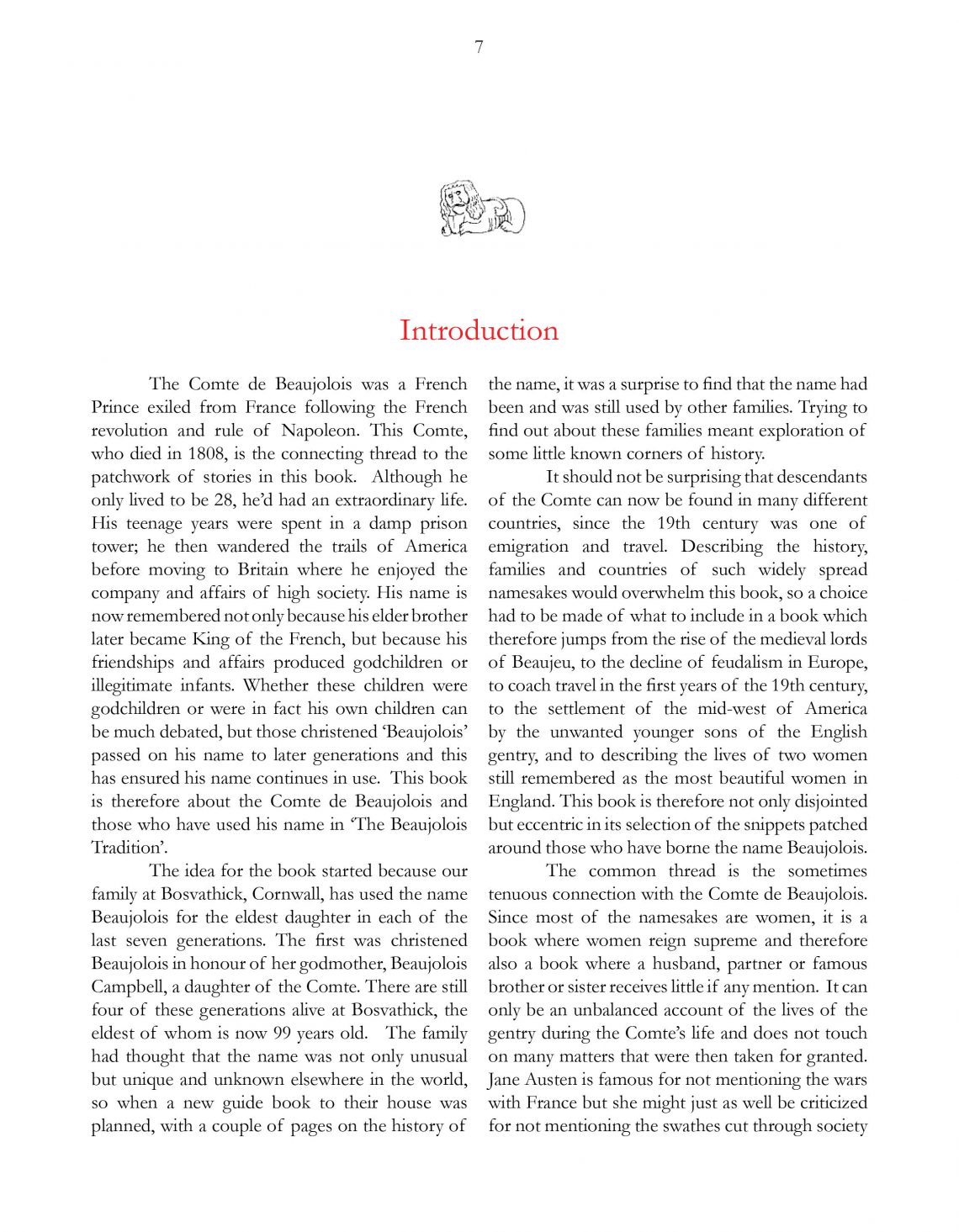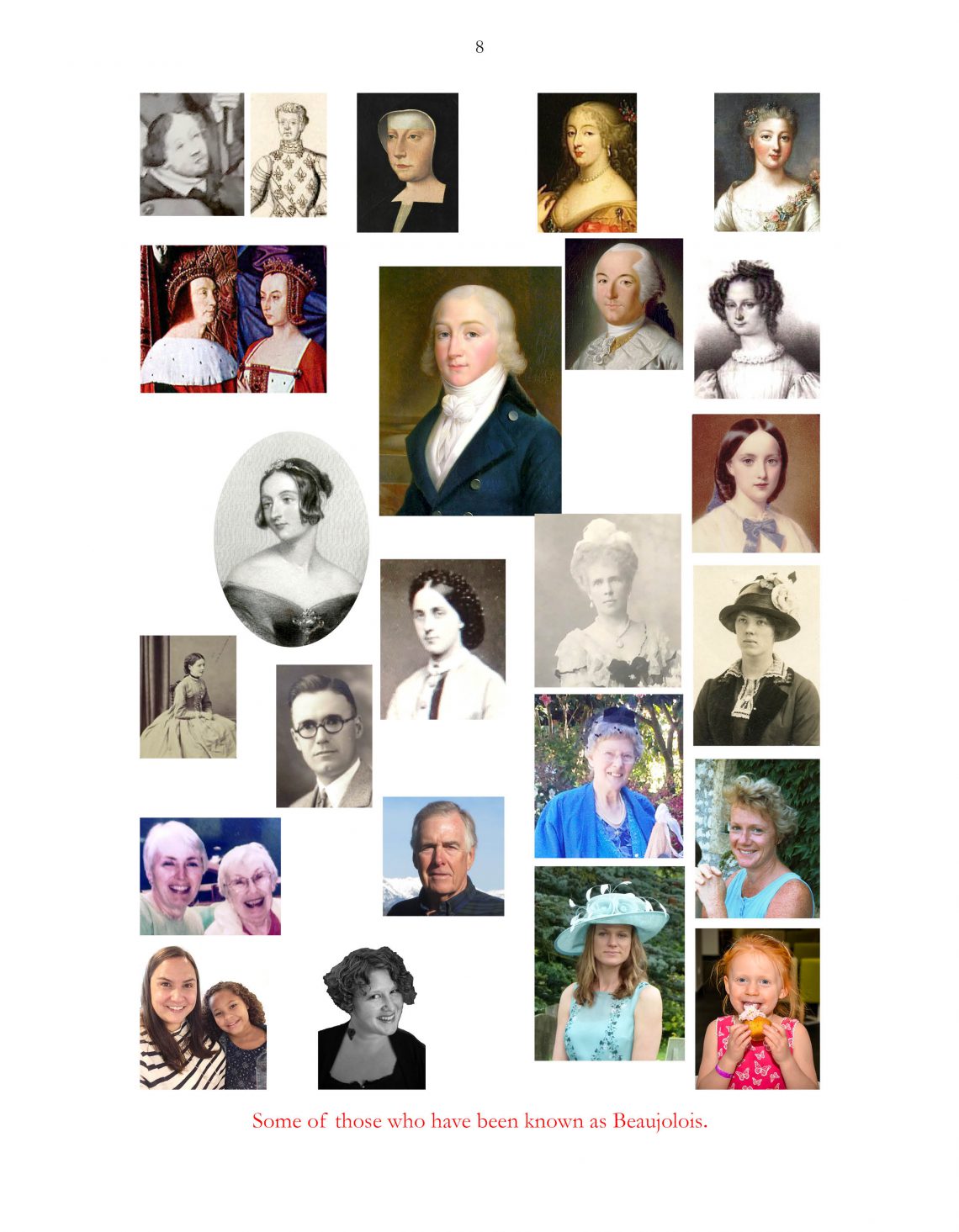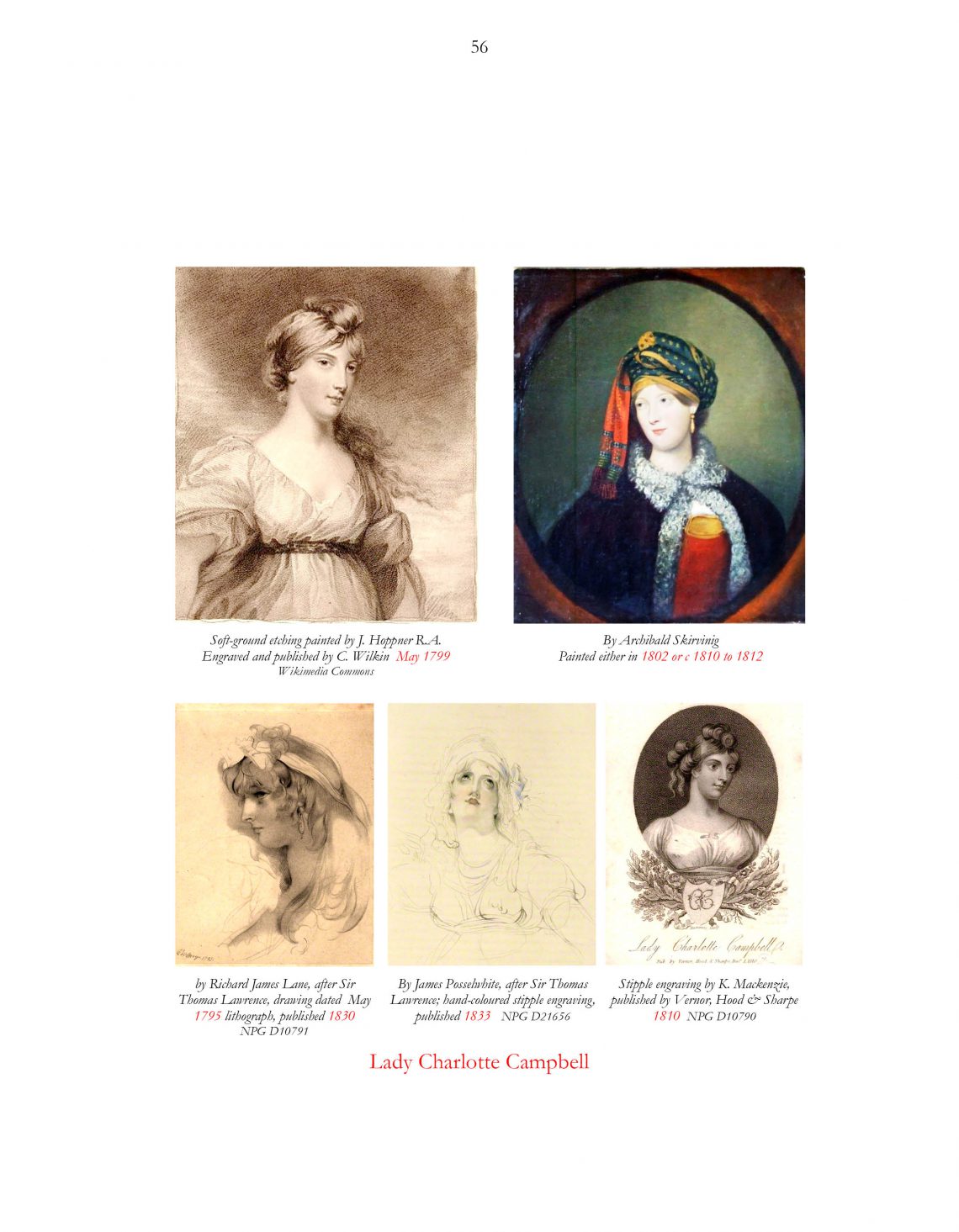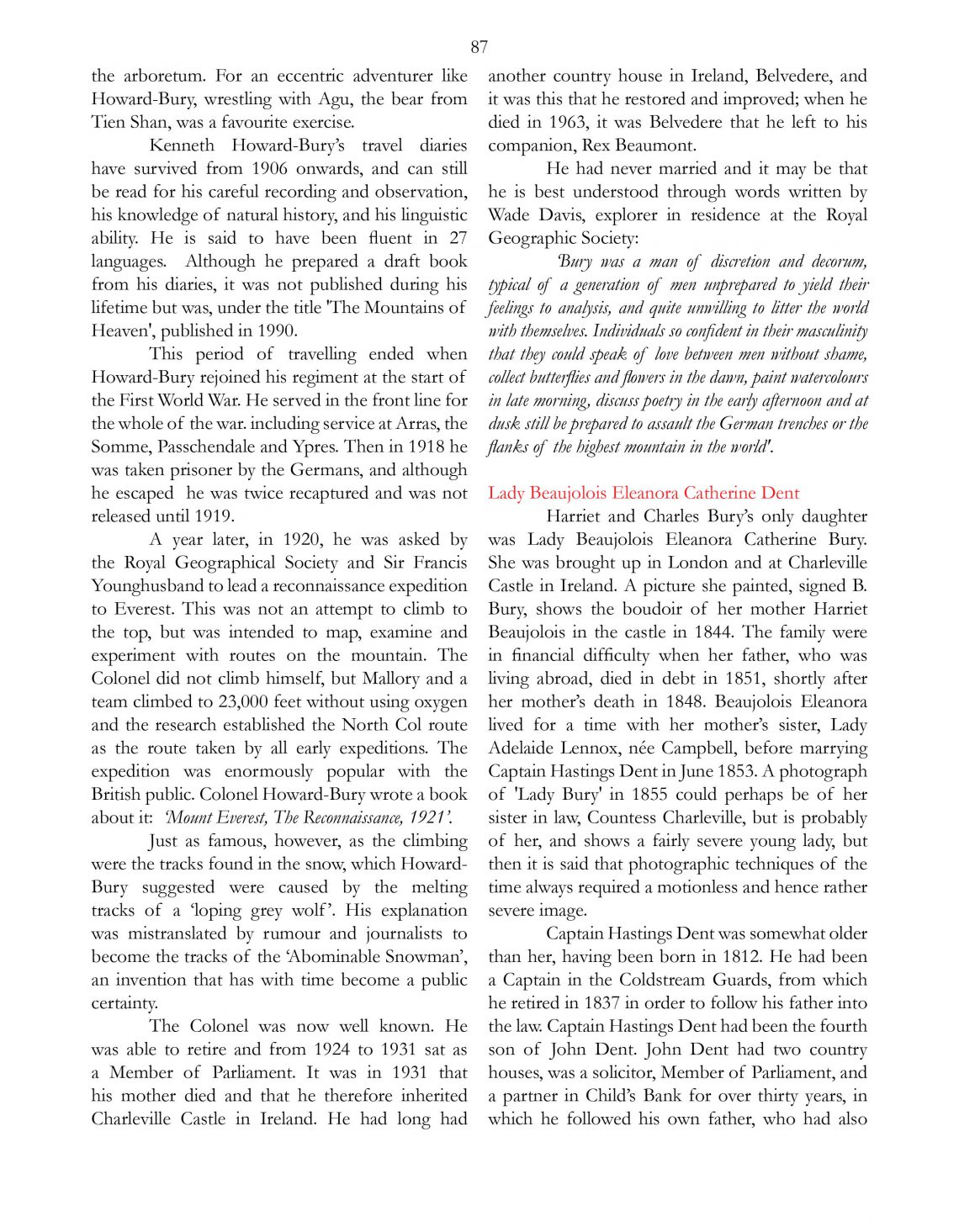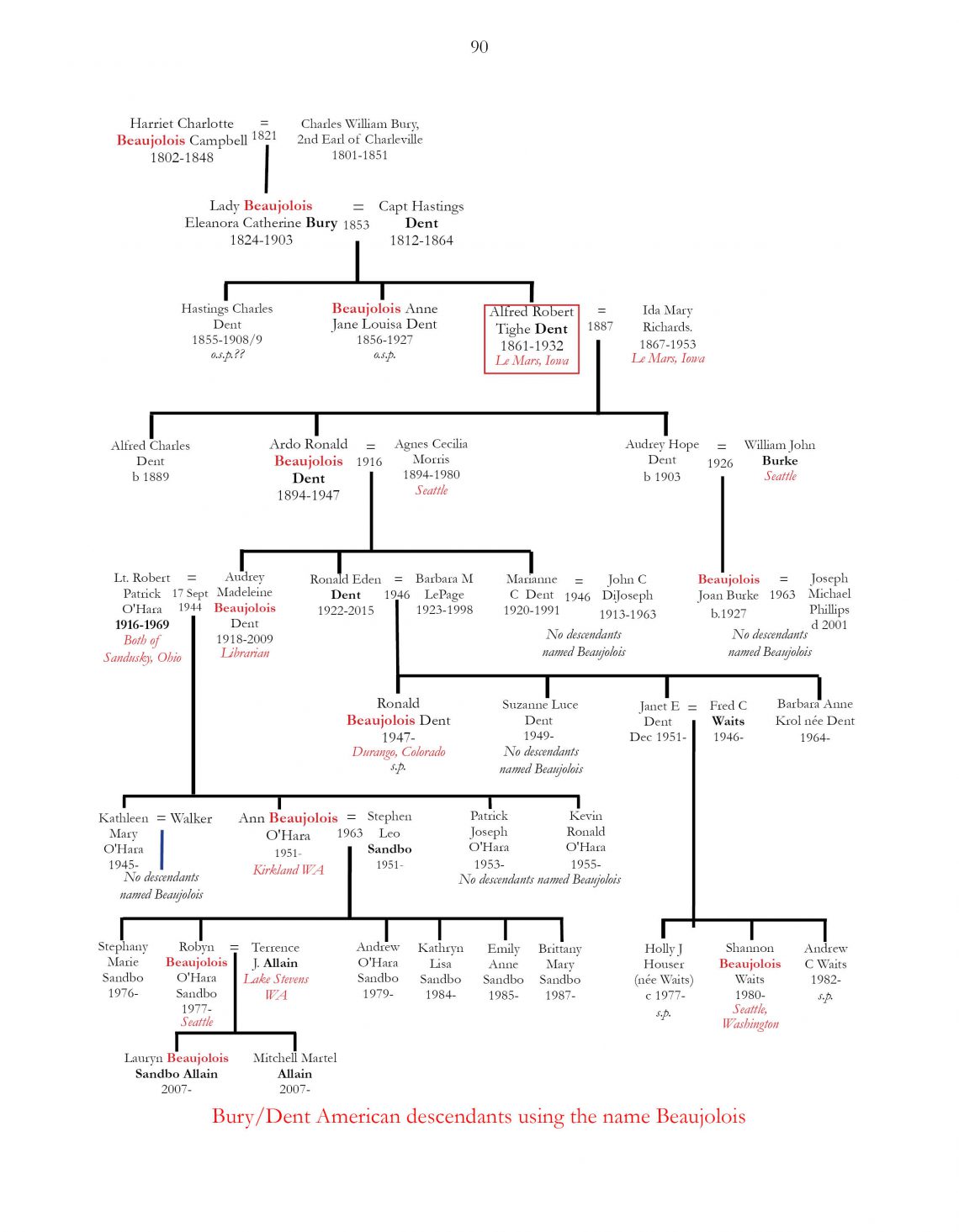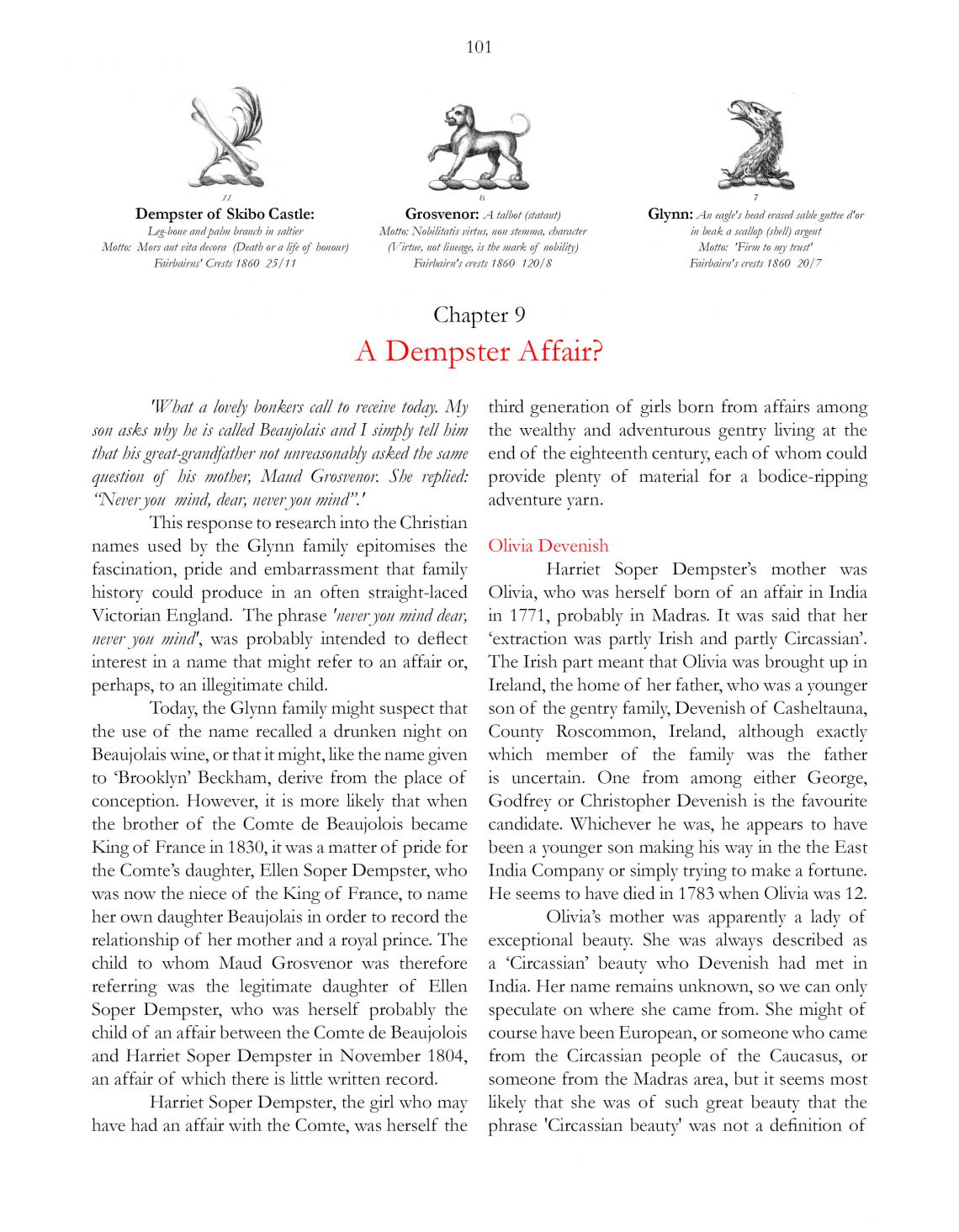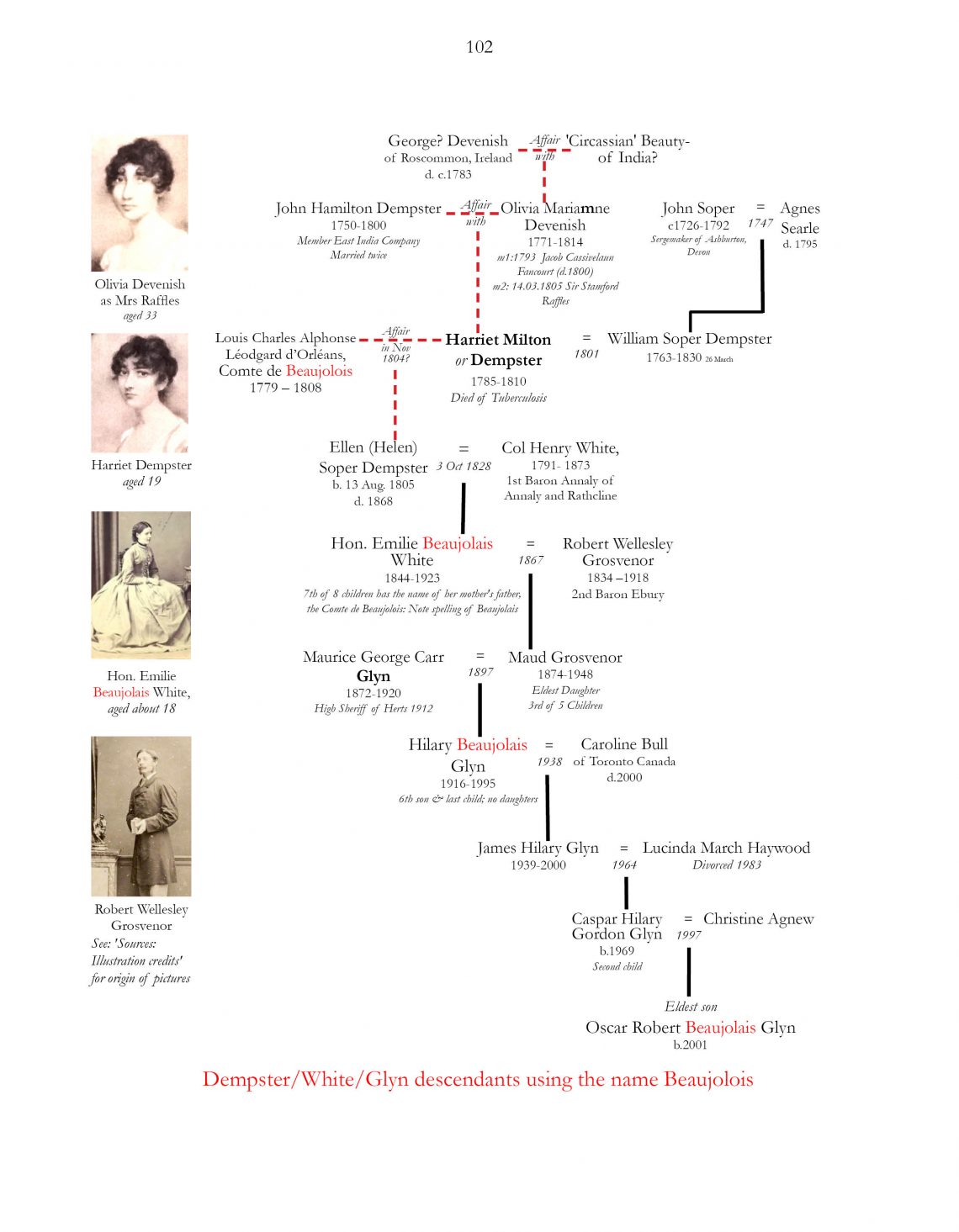 This book tells the story of the Comte de Beaujolois and how his name is remembered.
The Comte was from the French Royal family and his brother was later King of France. Exiled during the French Revolution, he died young, but had made sufficient friends to ensure that his name, and its unusual spelling, survived in godchildren and descendants.
This selection of essays explores the history of the name Beaujolois from its medieval beginnings as a feudal Fief and its use in Britain and then in other countries such as the United States, Malta and Australia, with chapters on the families concerned. It is also a patchwork of the stories suggested by those families' activities including imprisonment during the Terror, The Castle of Beaujeu, the gentry of late 18th century social life of England, and early travel in the U.S.A.
'…am in the middle of your..book and am enjoying it enormously. A random lot of people, but what a fascinating random lot of batty aristocrats all blogging away in their journals and drawling in their drawing rooms. ….I think it's your best [book].' CC London
The book has arrived and I have read it cover to cover… most impressive …research …. I love the lay out,..and particularly liked the reproduction of the beautiful paintings and drawings – …….the result is a triumph,- research, writing, design, presentation and production. Congratulations on achieving perfection'. JG Essex
"[The Beaujolois Tradition] is impressive, both in the quality of the research and the writing…It is fantastic. It is thoroughly researched, very well written with fantastic illustrations." RDB, Colorado, USA
Credits: Stephen Tyrrell
Size and cover information:
Hardback cover 270 mm high x 210 mm wide. 148 pages. 230 colour illustrations and 16 family trees.
ISBN: 9780957031197
Publication: 23 January 2018
Hardback: £14.00 (reduced)
Postage and Packing: £4.95