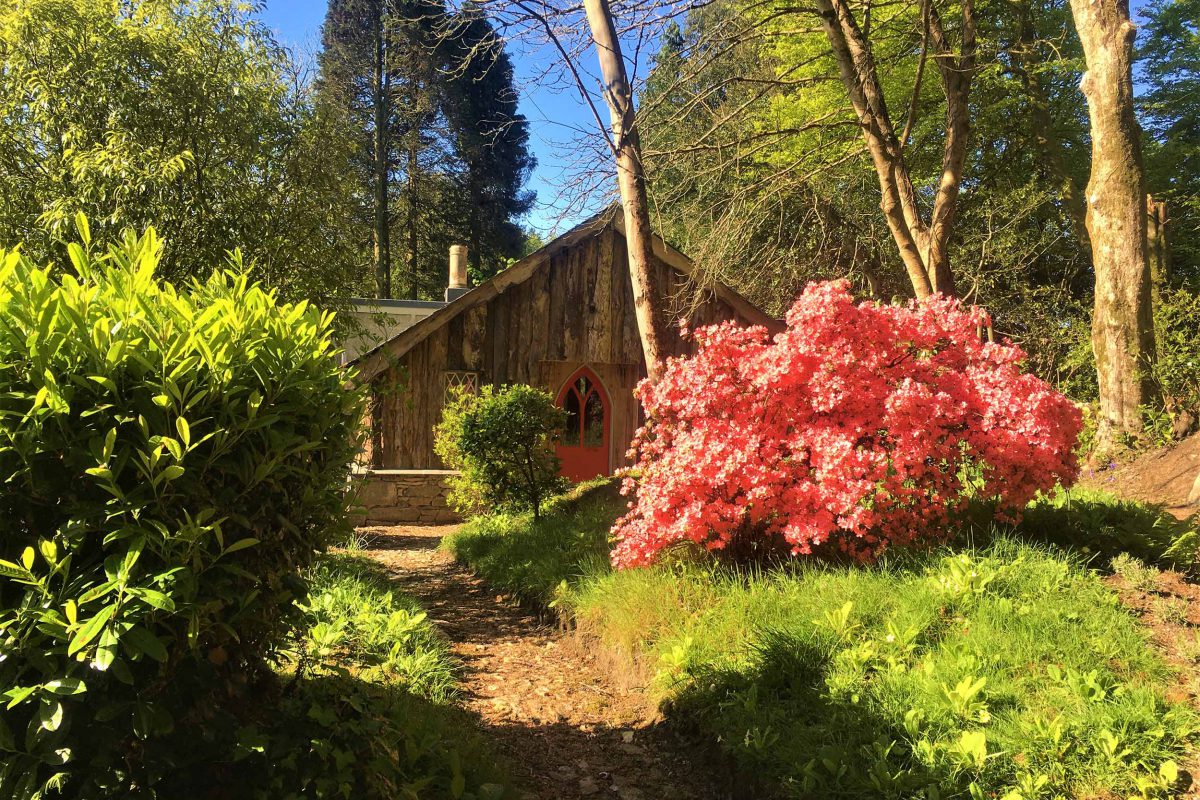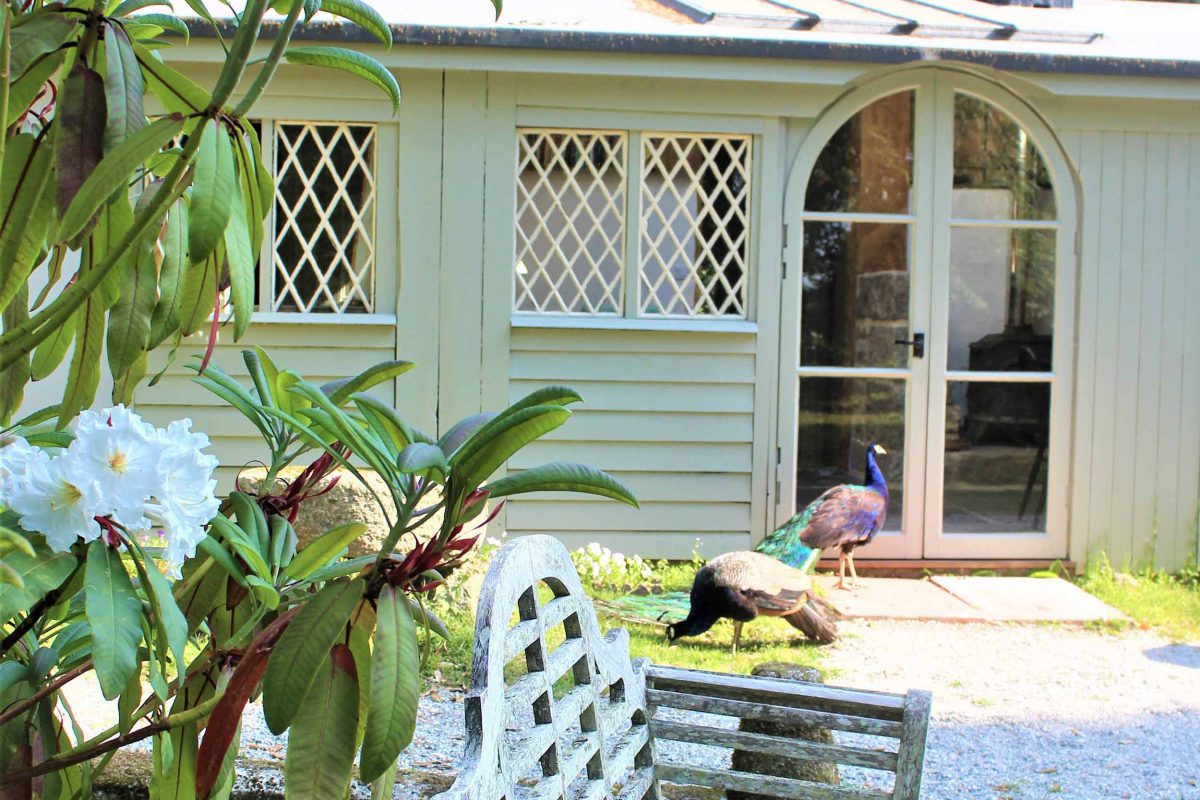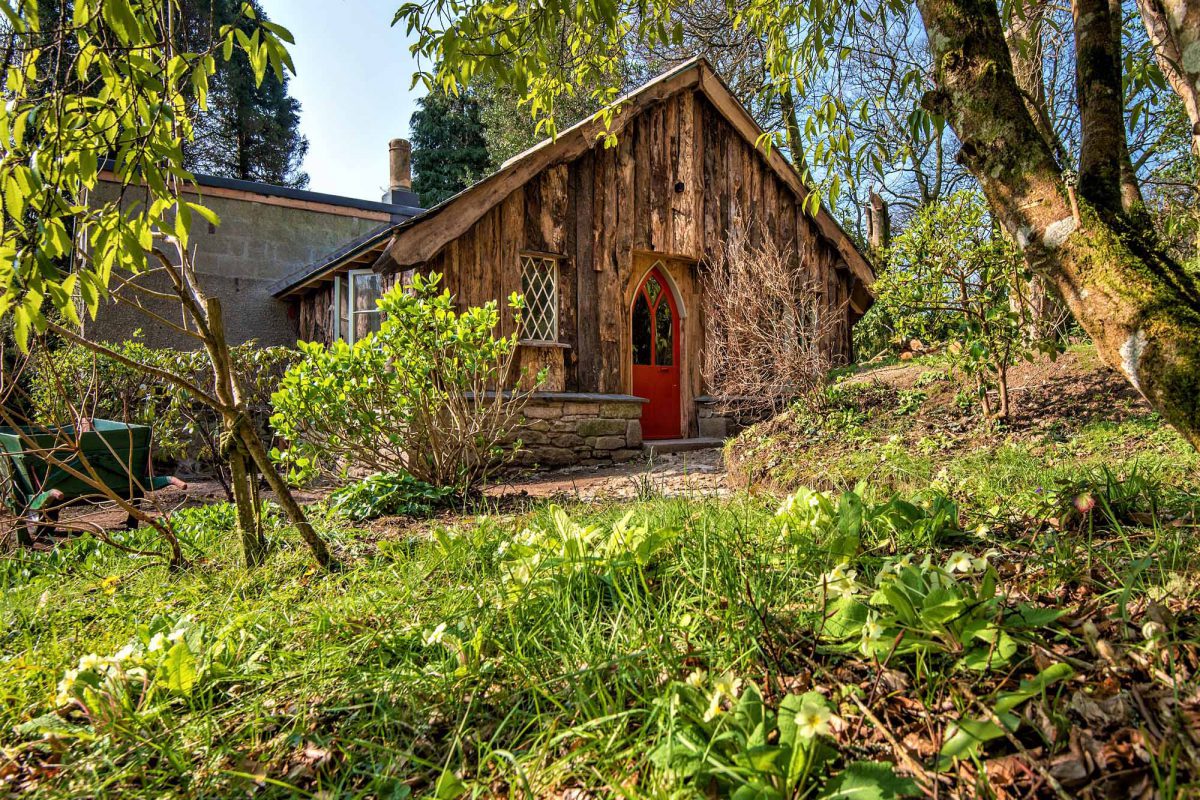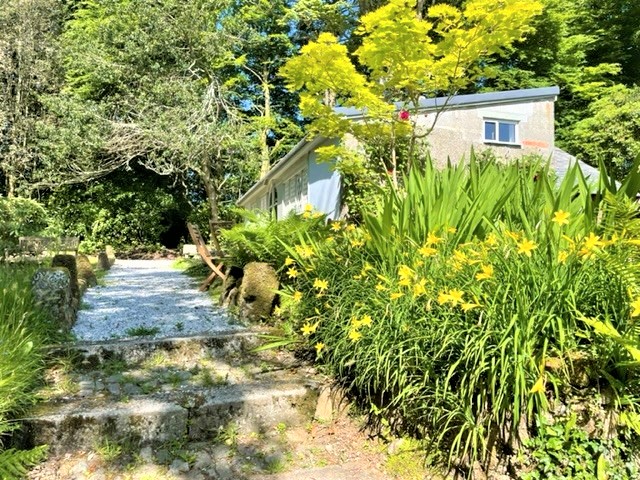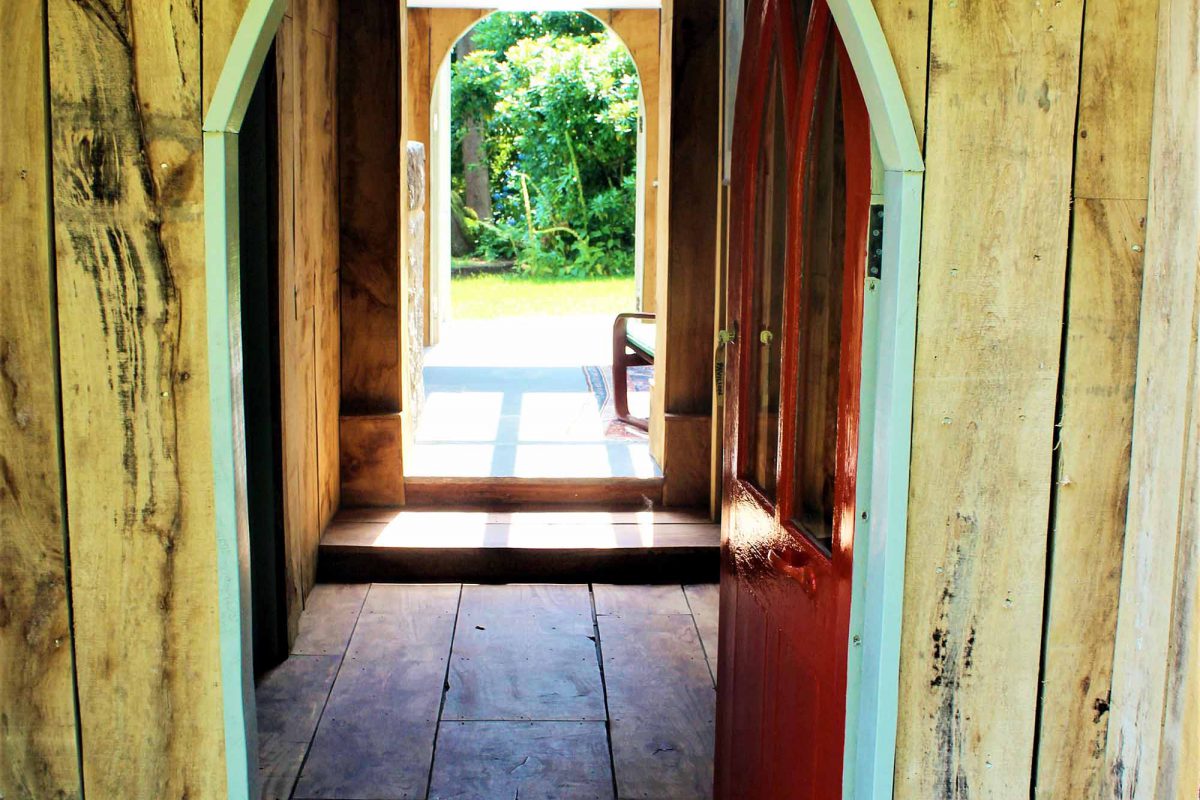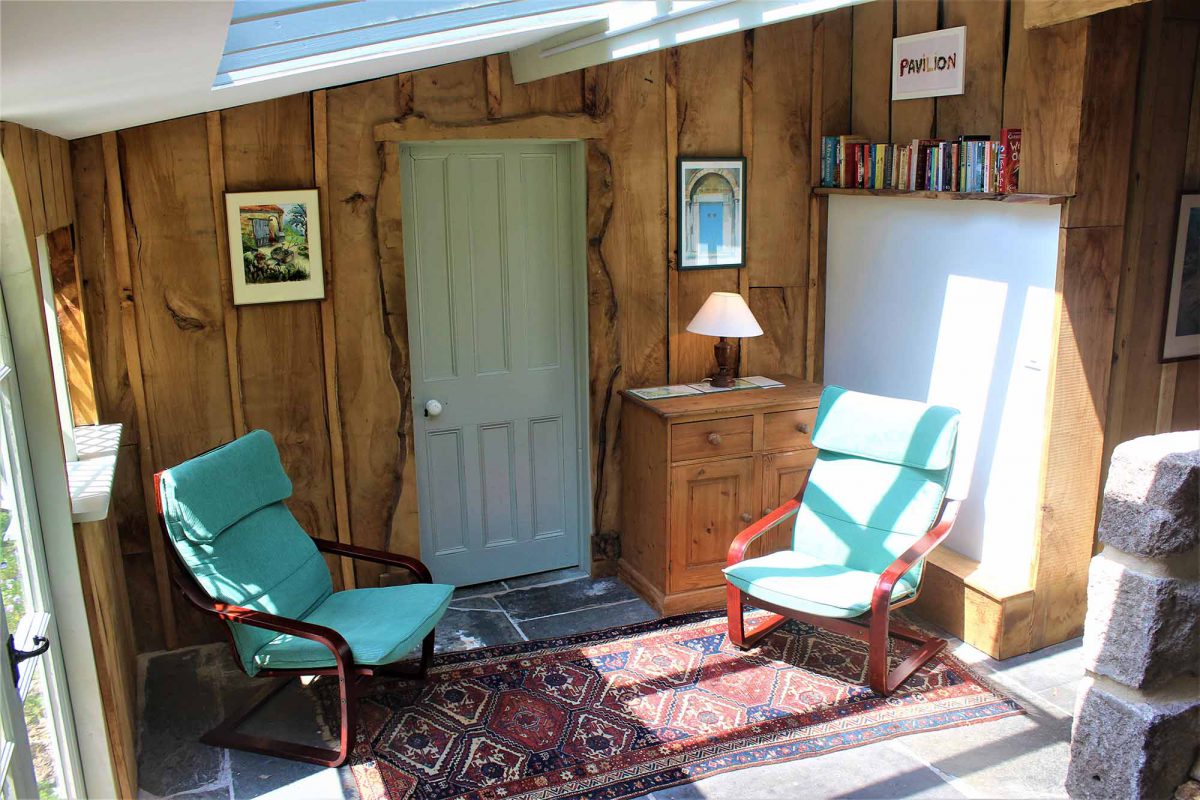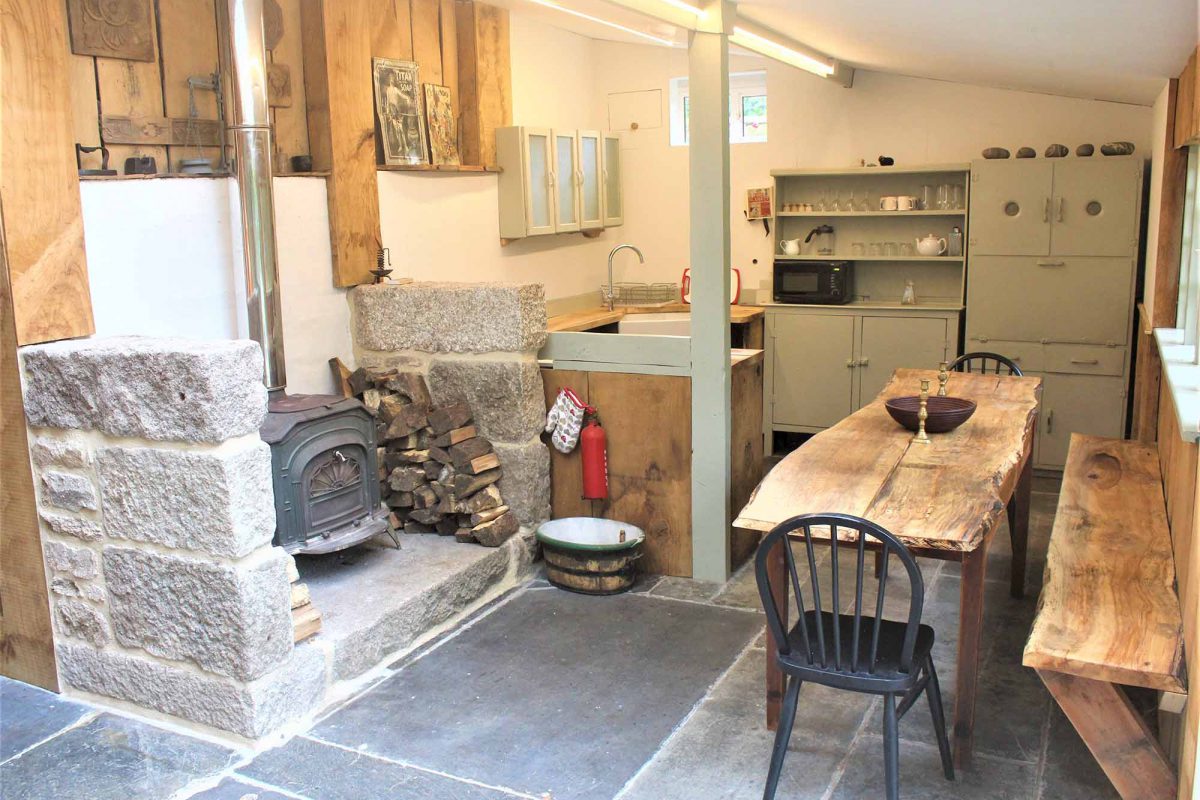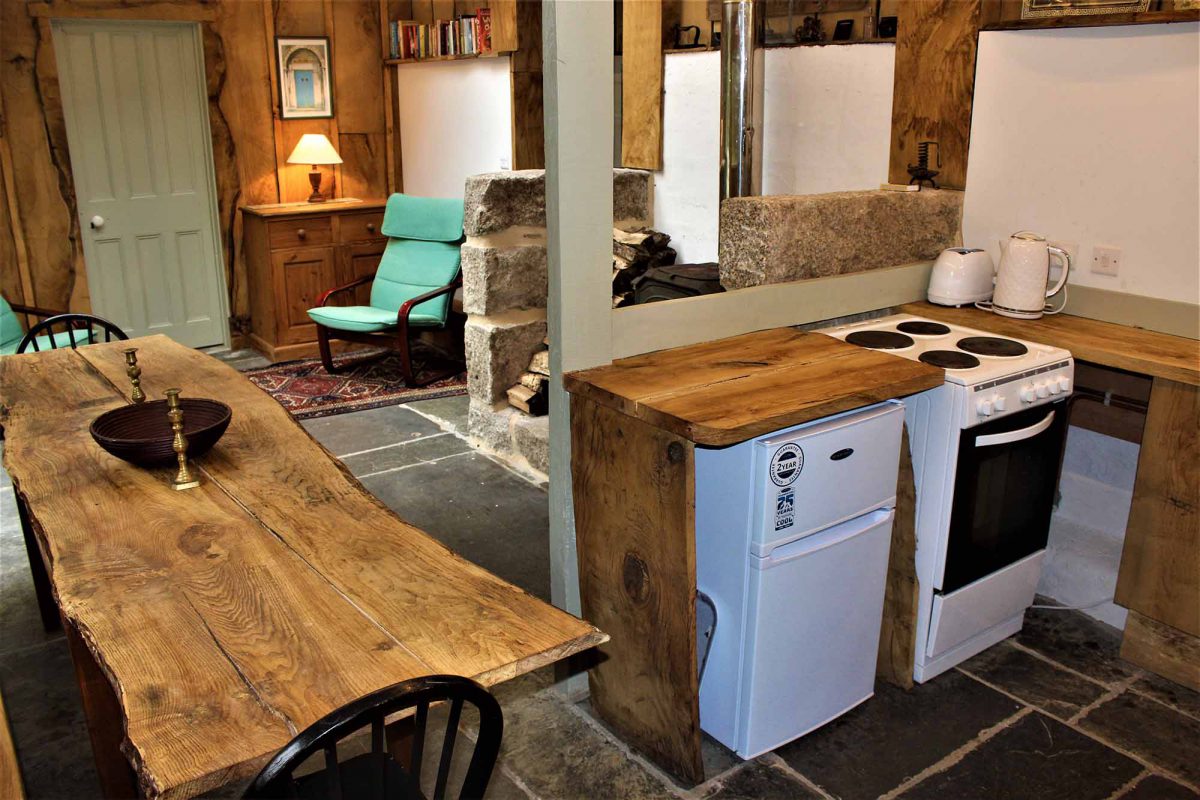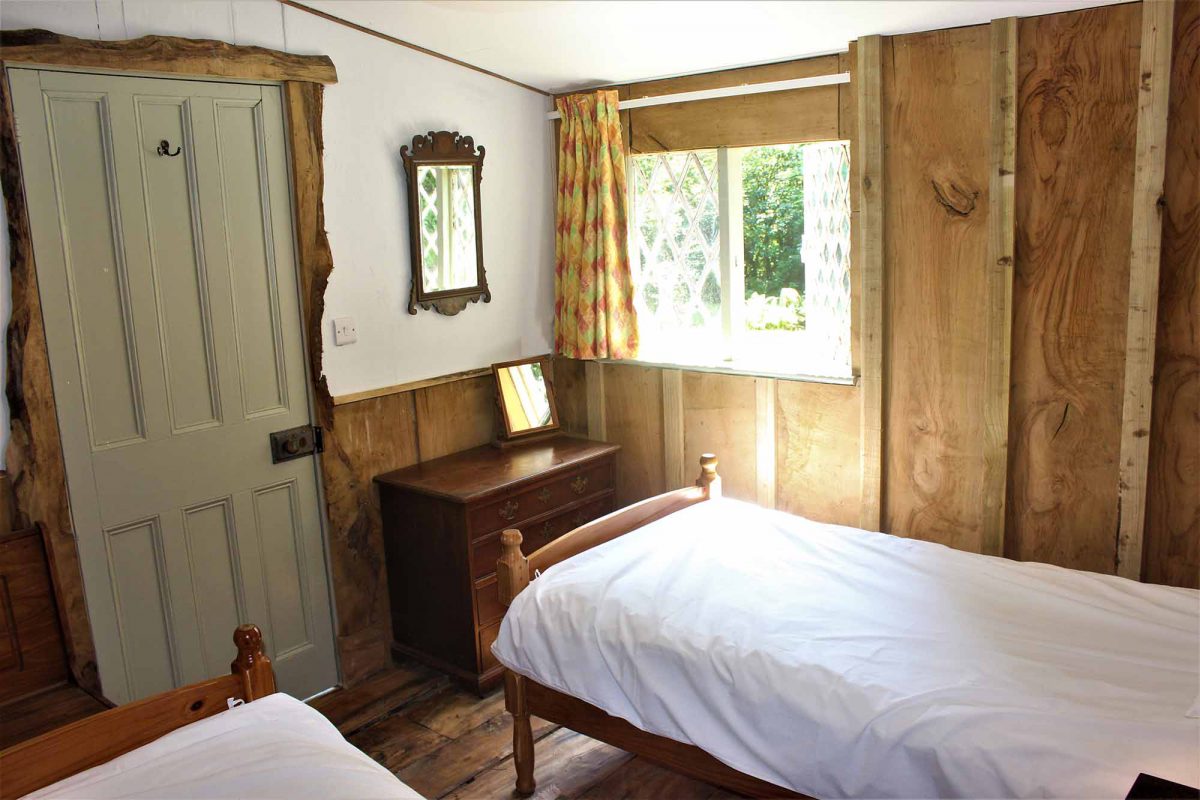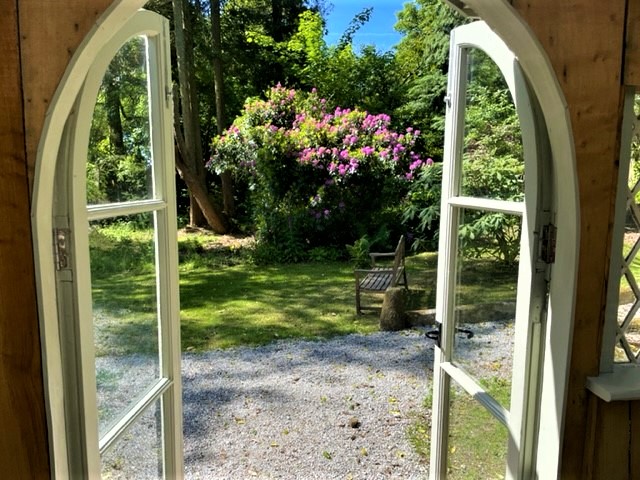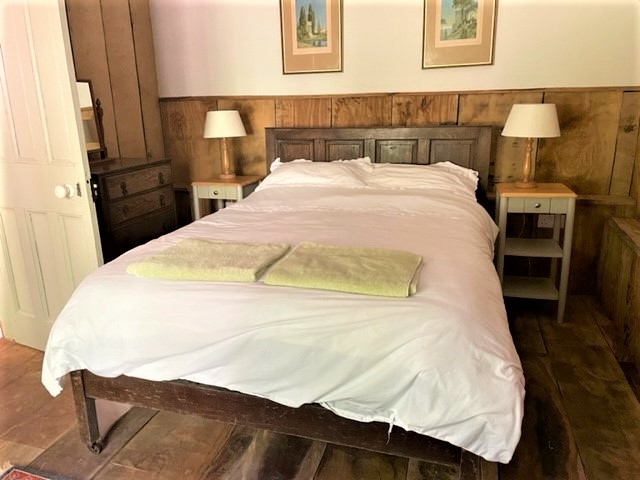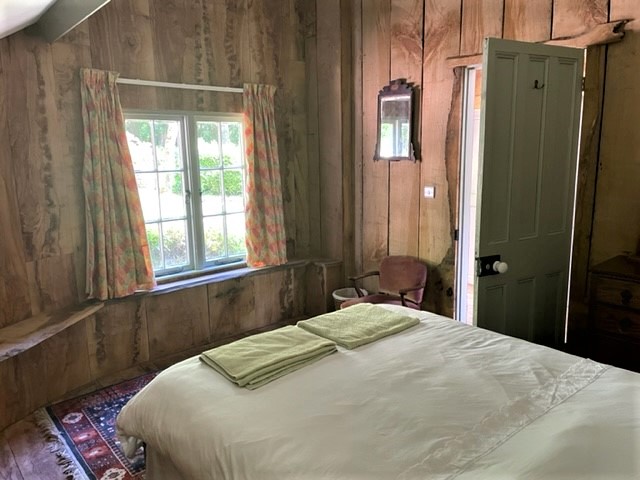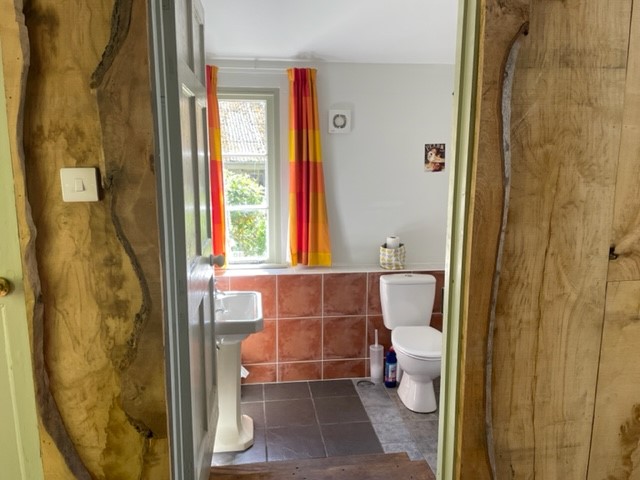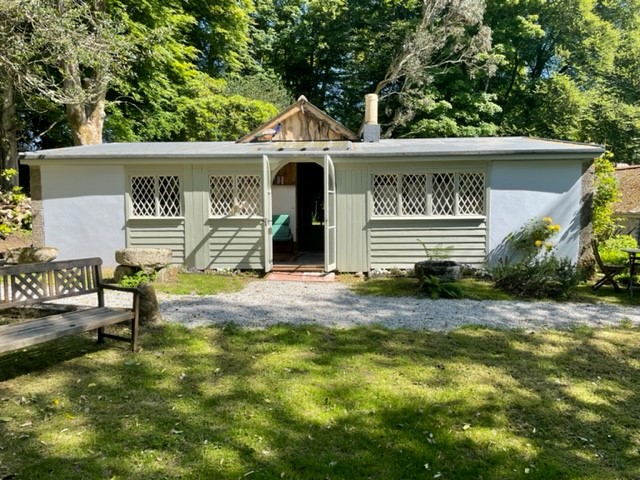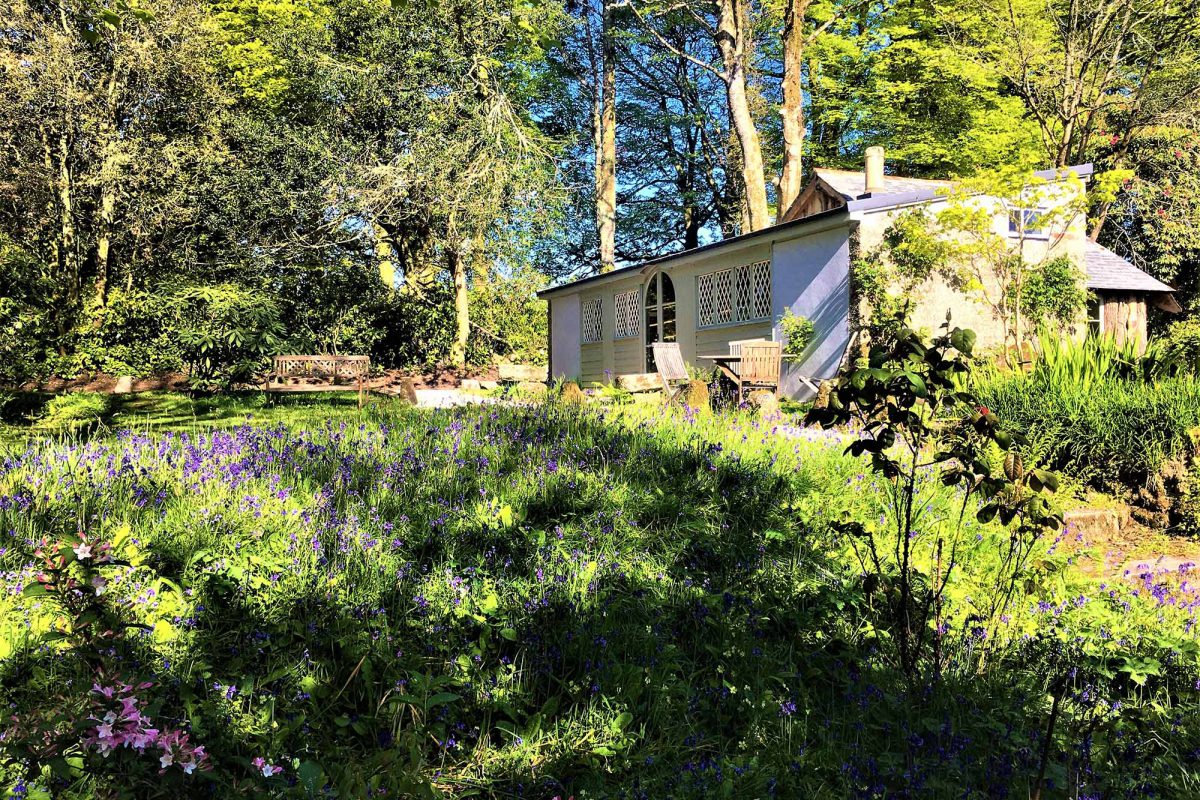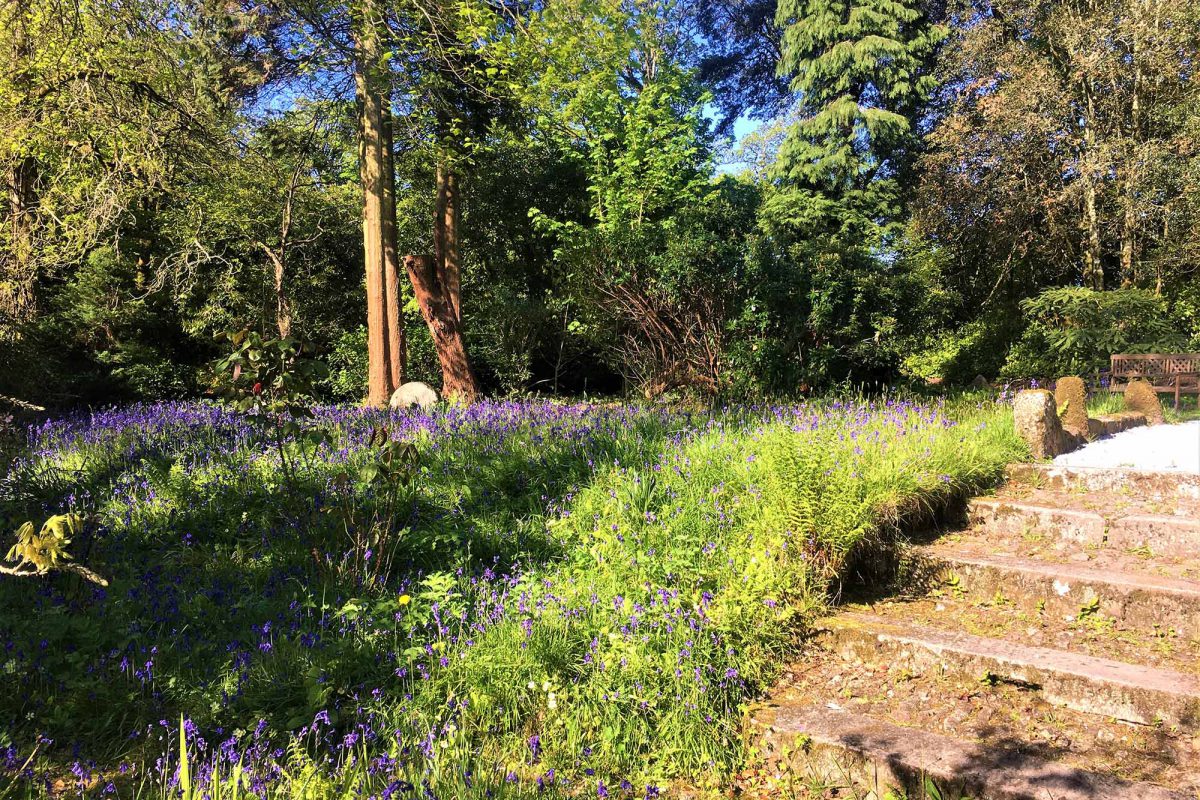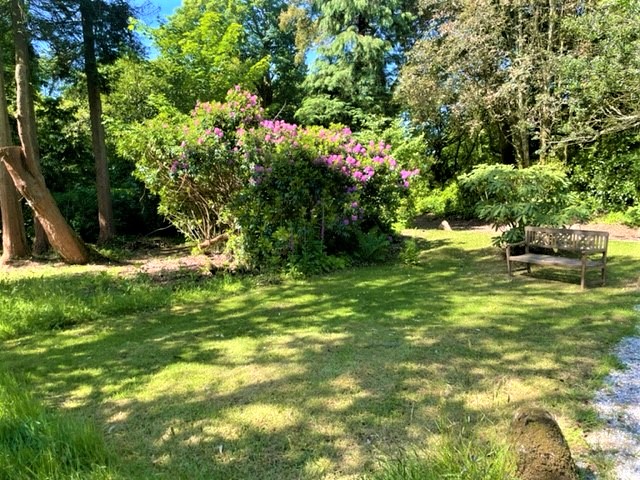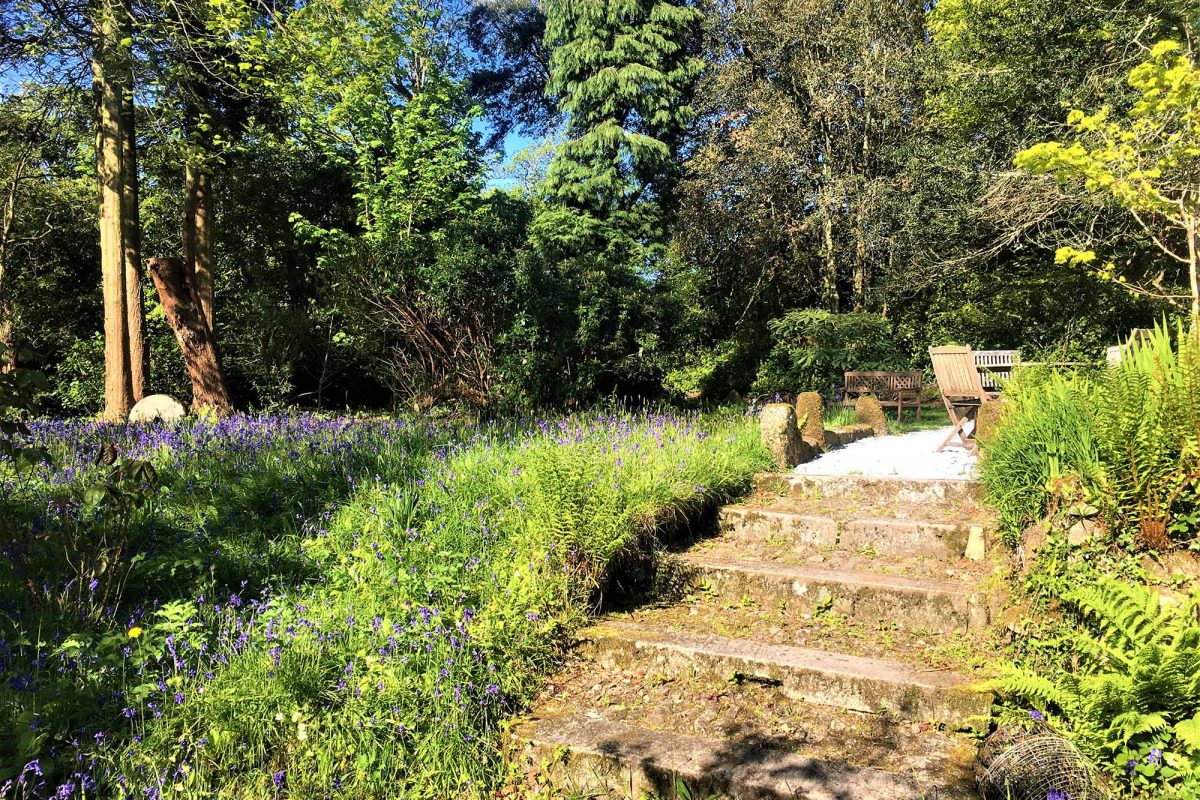 Property Information
Sleeps 4
Terrace with garden views; barbecue.
Free private parking and free WiFi.
TV
Central heating and also large wood burning stove
Kitchen with a microwave, fridge and dining area.
The Pavilion is in the gardens of Bosvathick, an 18th Country house owned by one family since 1760. The 10 acres of garden have shrubs, lawns, trees, lake, sunken garden, a maze, orchards and much to explore.
The Pavilion was first built 100 years ago for the gardens of a country house. Now renovated by an award-winning architectural and building team, it retains historic features but meets modern standards. The result is quirky and charming. The garden setting is stunning.
The slate roofed hall, north bedroom and bathroom, clad in timber trunks, has a gothic door; the high hall has chestnut panelling and opens to the living room to the south which is well lit, with high ceilings, slate floors, small paned gothic windows and a section of glass roof to ensure light and sun. Double doors open on to a south facing terrace looking over the gardens. The granite fireplace has a wood burning stove for which free wood is provided.
The kitchen which is at one end of this long room, has an under-counter fridge, electric hob & oven, microwave, timber worktops, refurbished 1960s cabinets and a very long table of two planks. There are two wood panelled bedrooms, (each with wide timber boards to the floors), a washing machine/utility room (with a second fridge) and a large tiled shower room.
This is an unusual little cottage in a wonderful garden setting. It now has central heating and a TV. Wi-Fi is connected. Private parking.
Dogs are welcome but, because of the peacocks, must be on a lead in the gardens.
Bosvathick was a farming hamlet in the hilly farmland just inland from Falmouth. In 1760 it became the centre of a traditional estate and is still lived in by descendants of a family who have lived there for 260 years, enjoying the gardens and surrounding farmland.
A couple of fields away are horse riding stables. The coast, Helford Estuary and the Lizard are all within an easy distance. The house is in beautiful countryside. There is a prizewinning pub and two good restaurants within a couple of miles and it is well placed for beaches (including three at Falmouth) and the area's attractions, restaurants, and activities.The Pavilion is at the end of the private tarmac drive which wends its way through shrubs and trees to the main country house. The Pavilion has its own parking within the large private garden.
Booking
Please phone us at our office on 01326 340153 or email Annalina at web@forgottenhouses.co.uk to check dates and availability. If you leave your telephone number, we can phone you back to answer your questions. us know what dates might be of interest.
Floor plan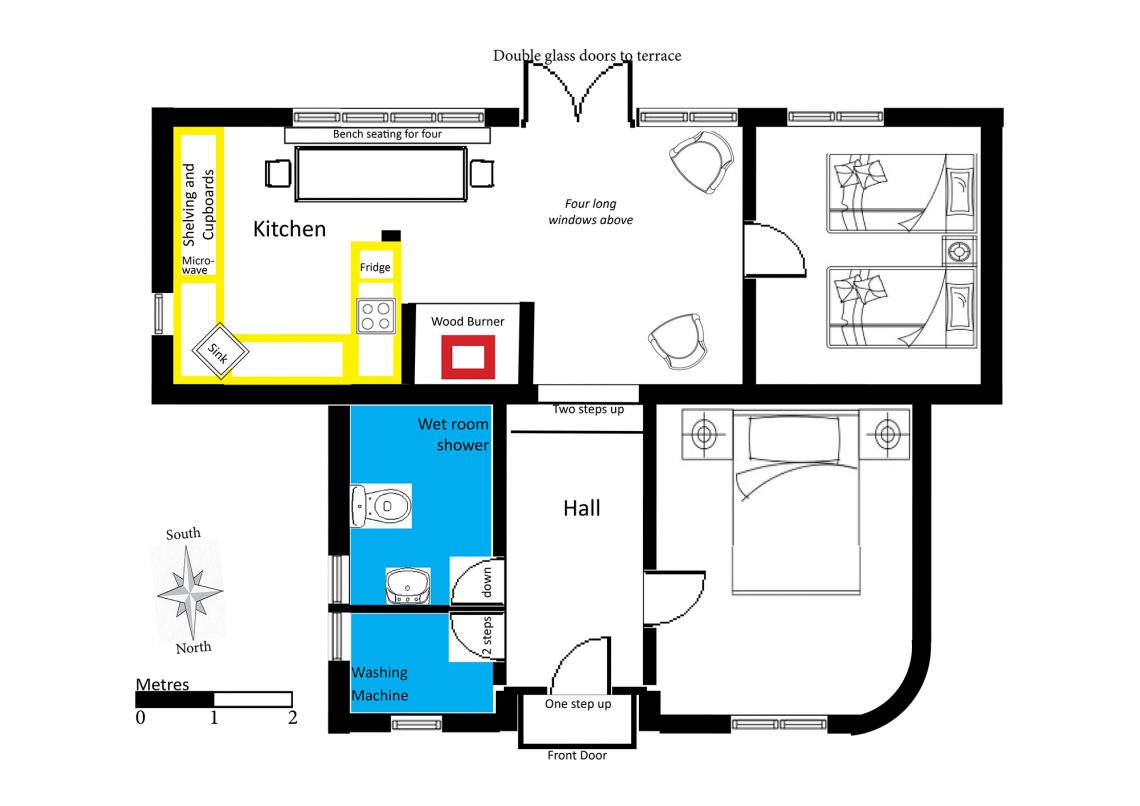 Location Map