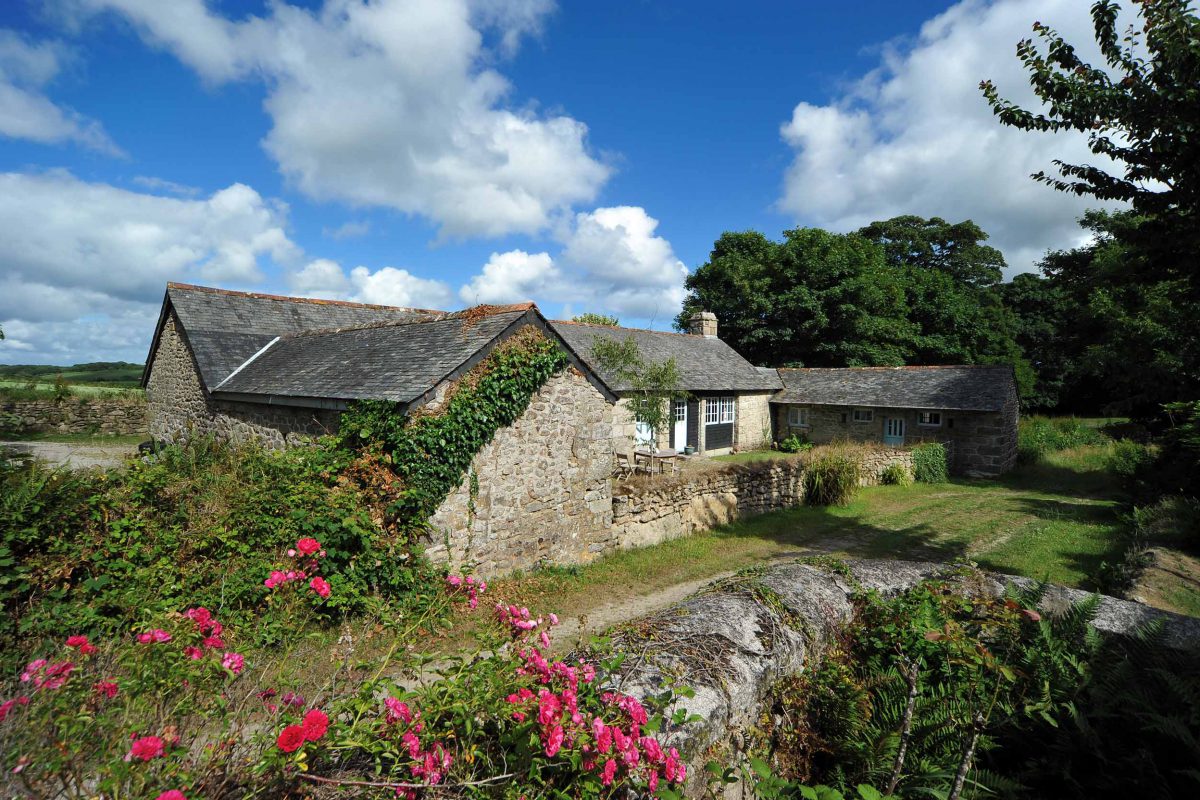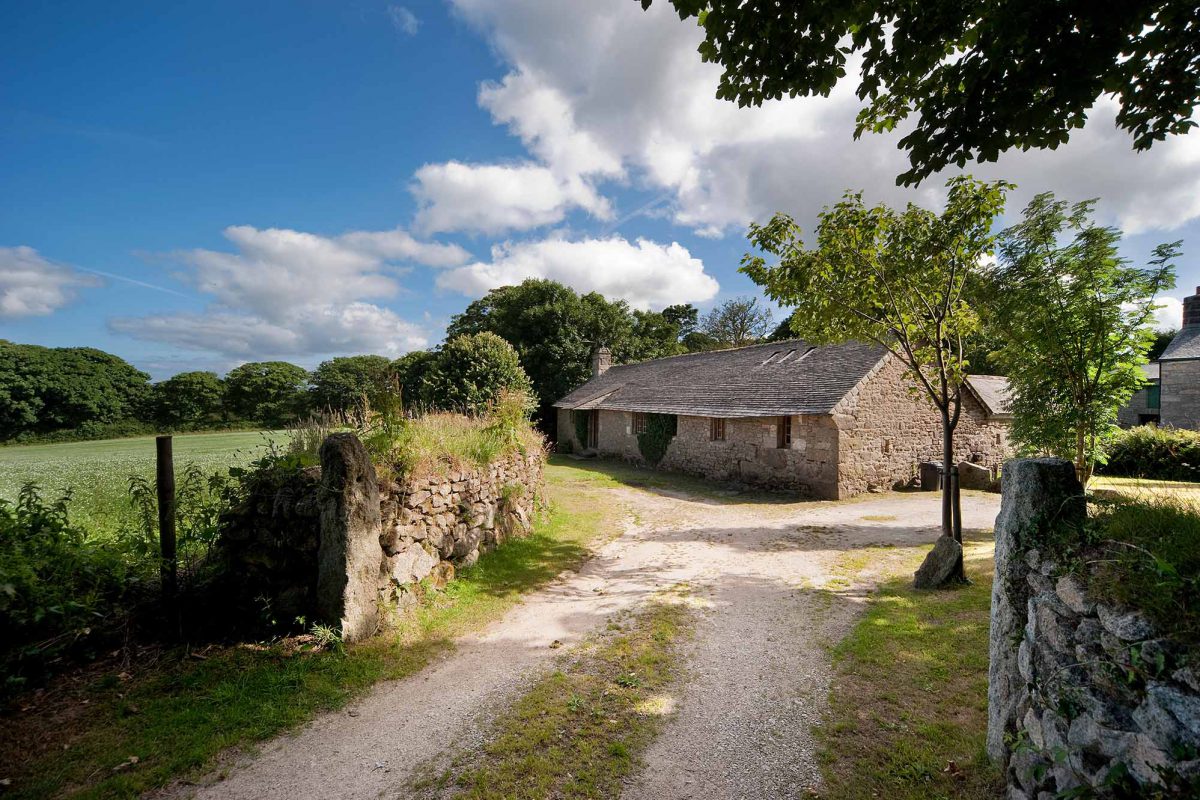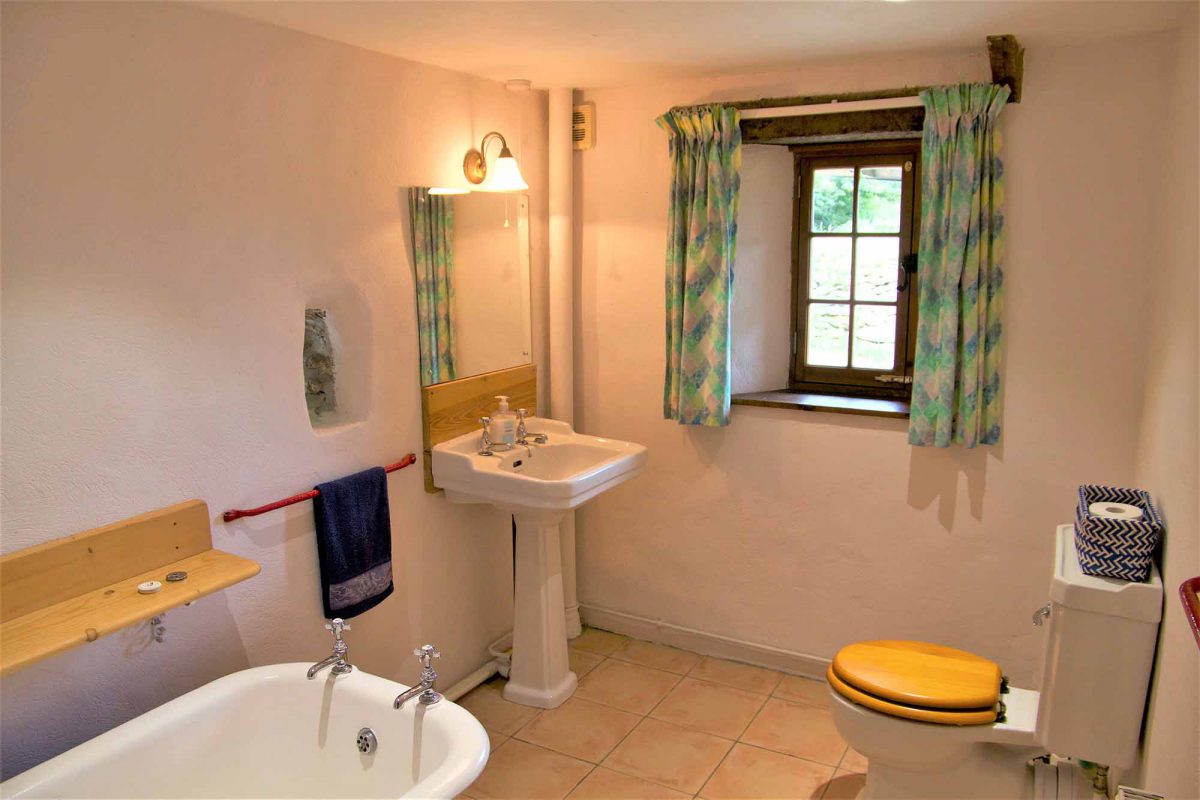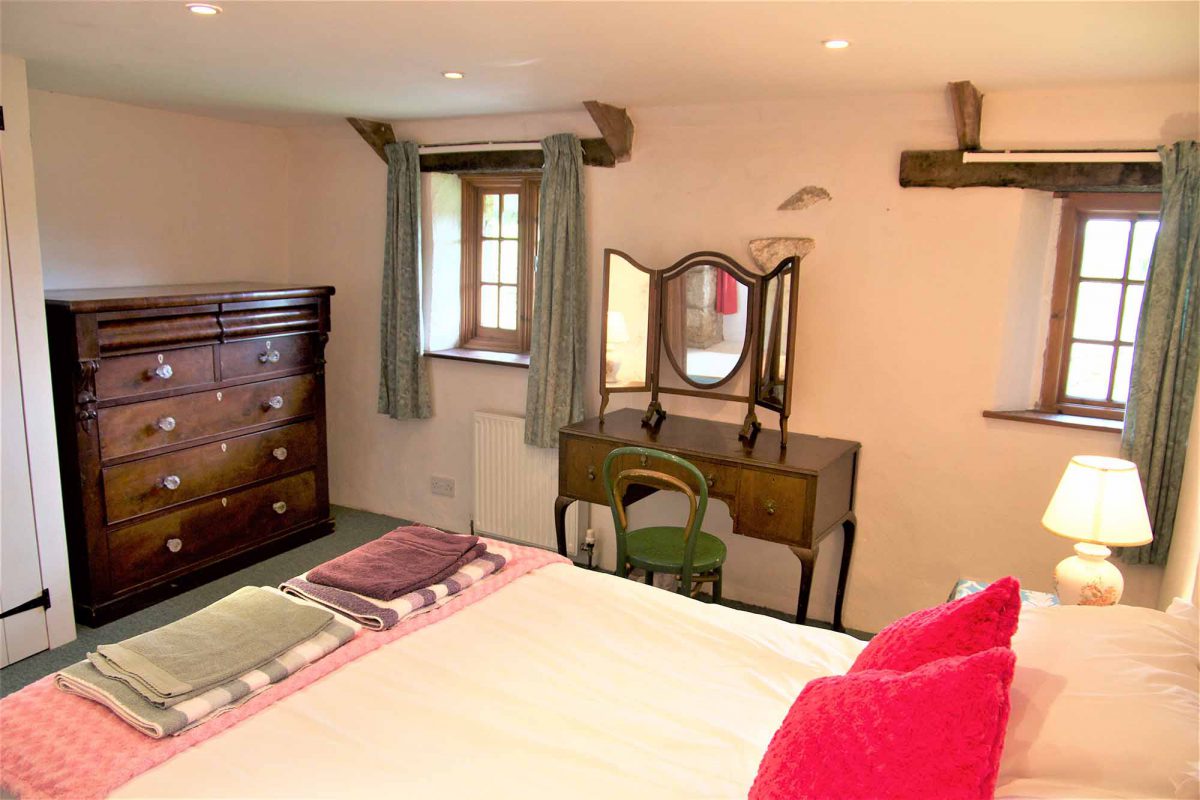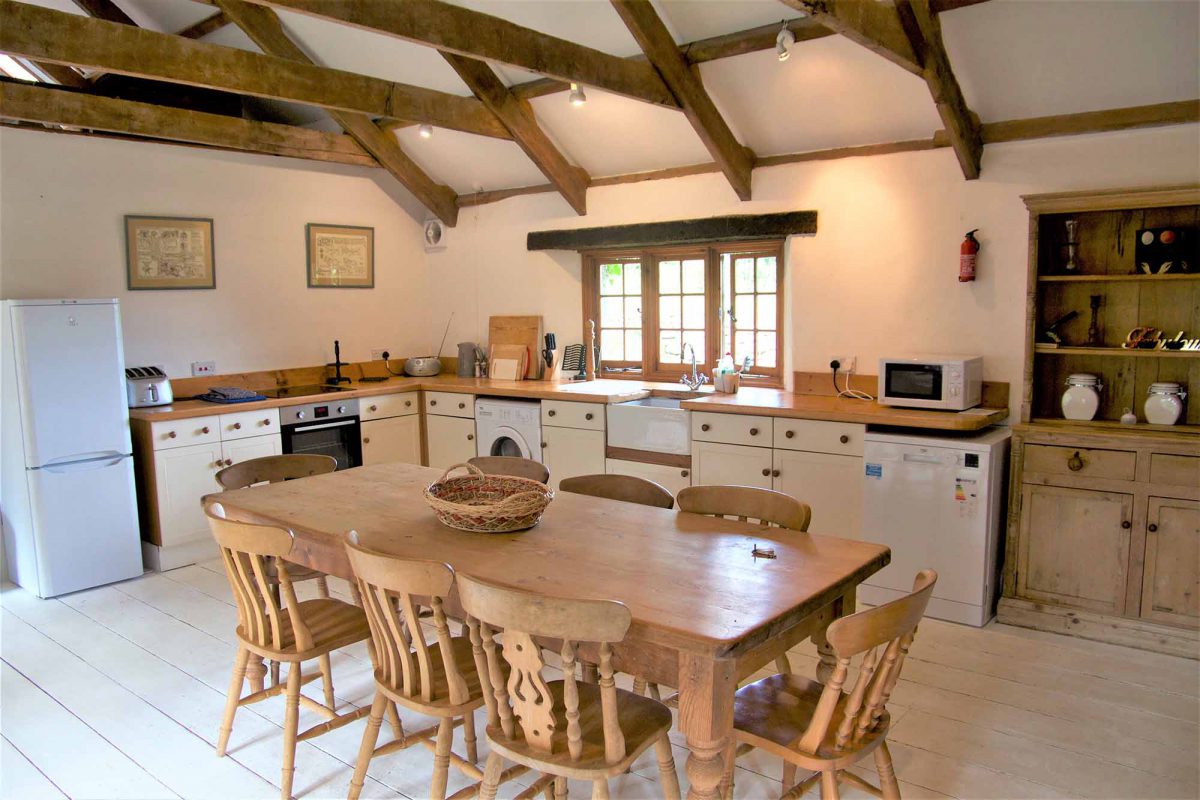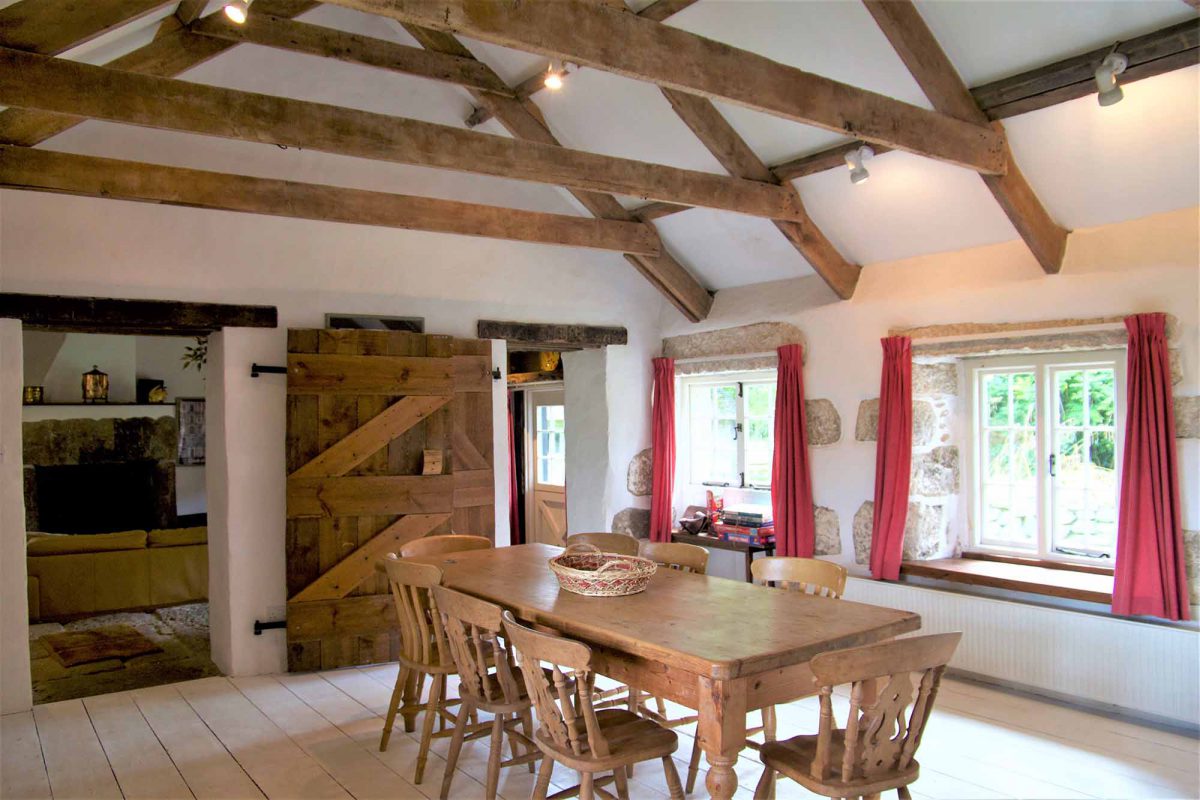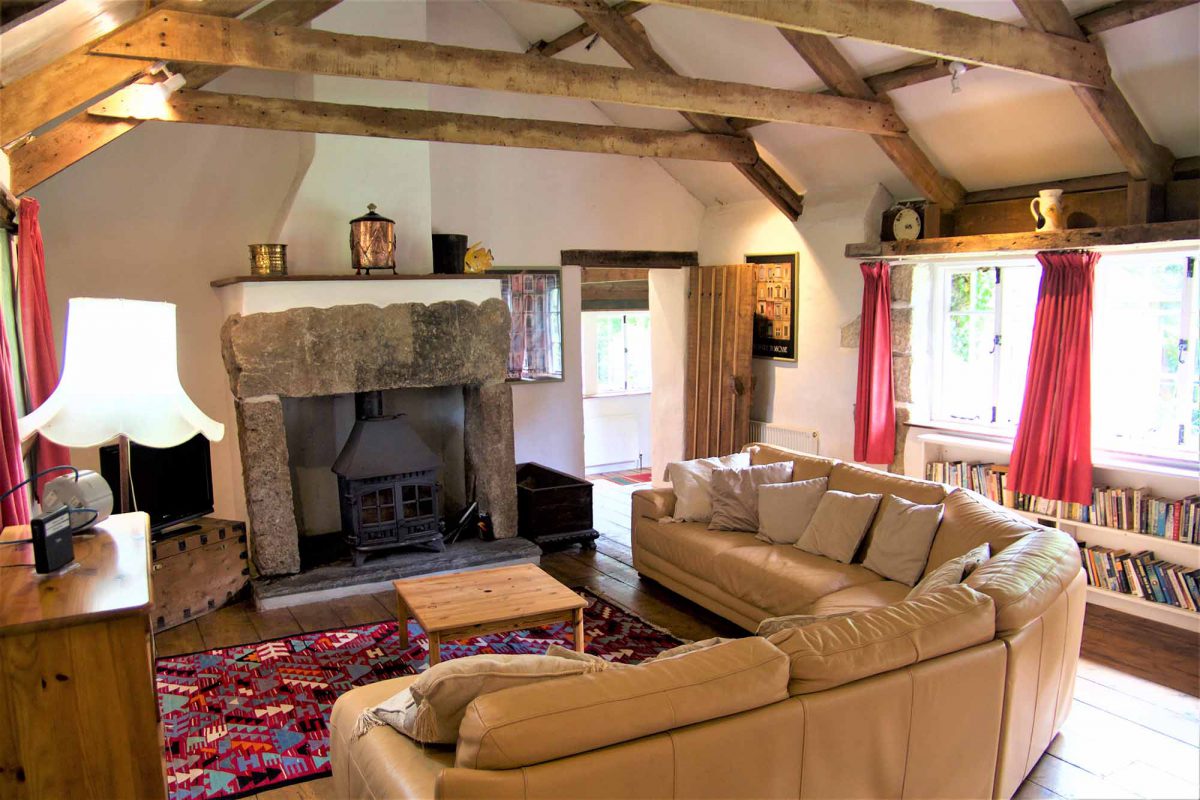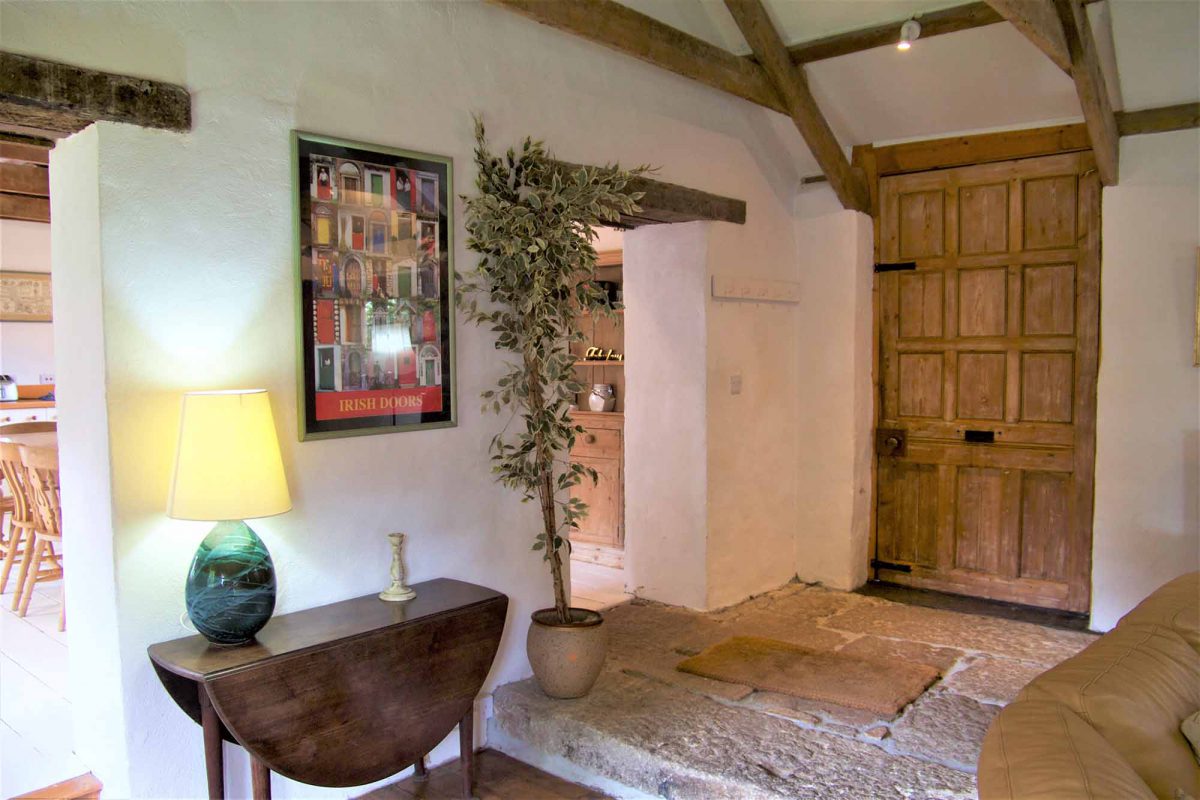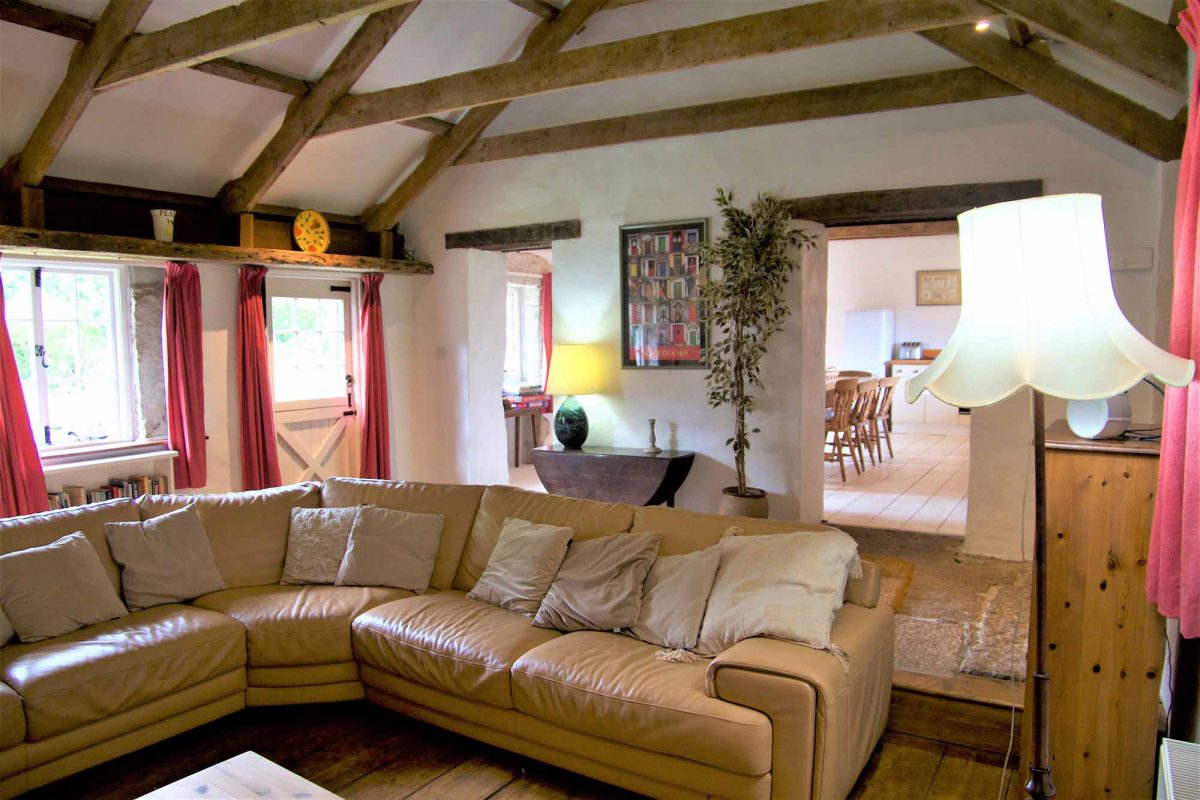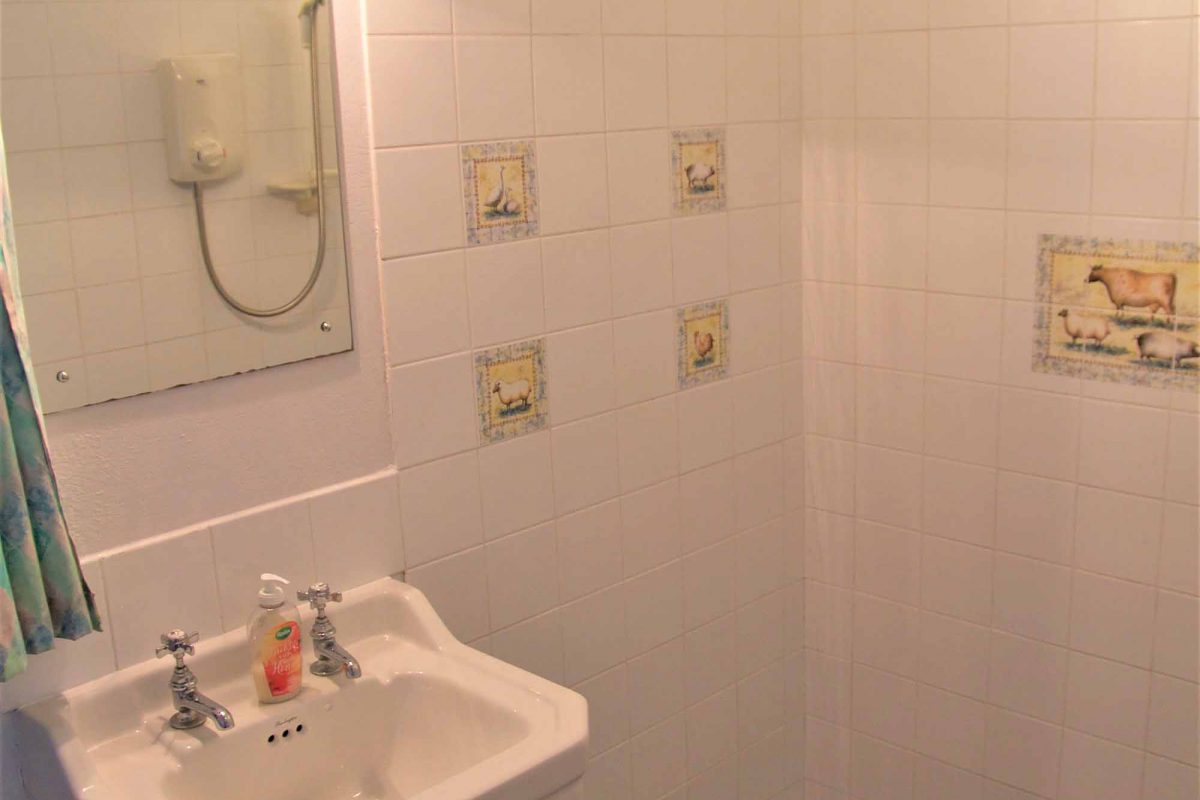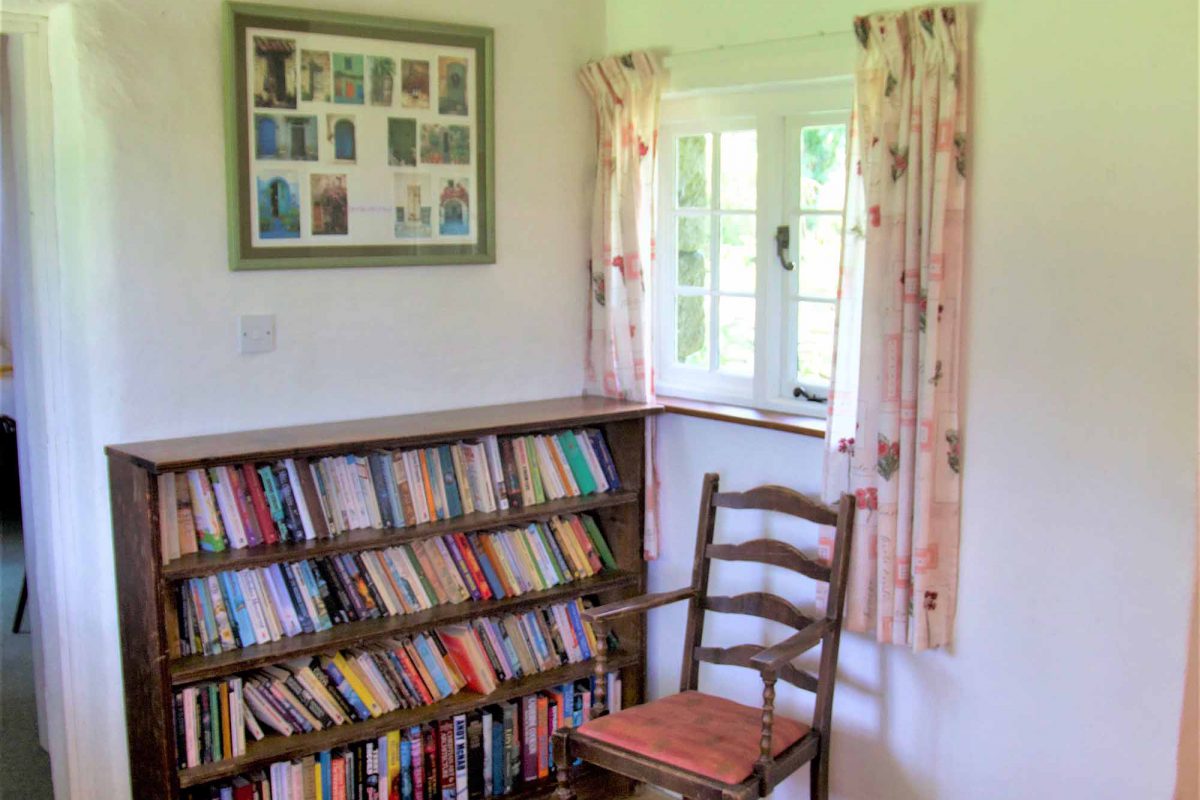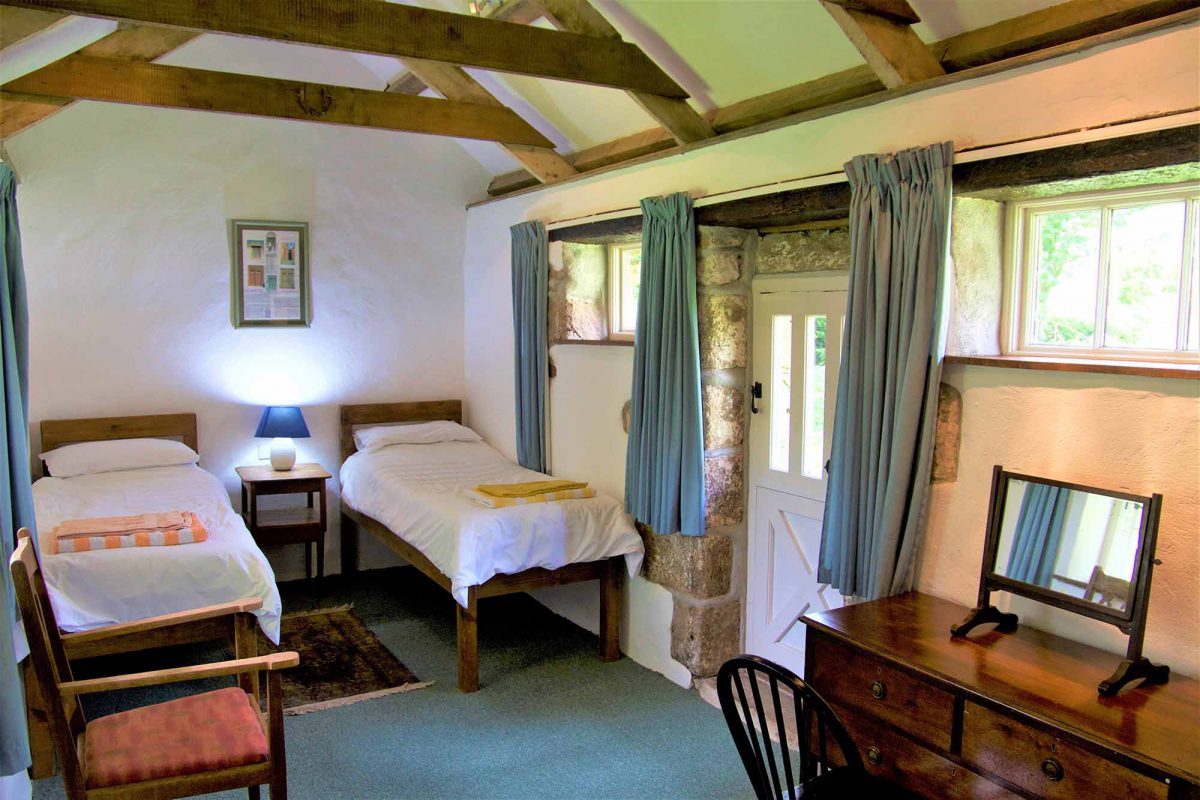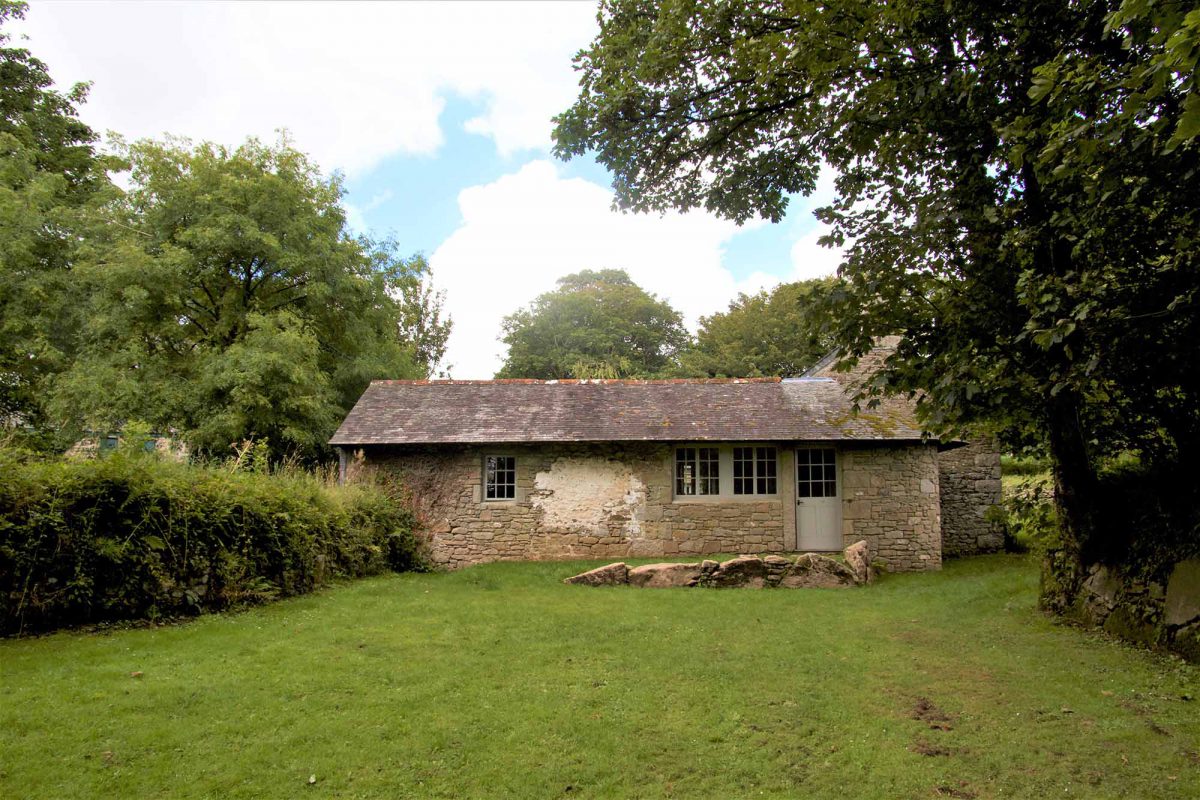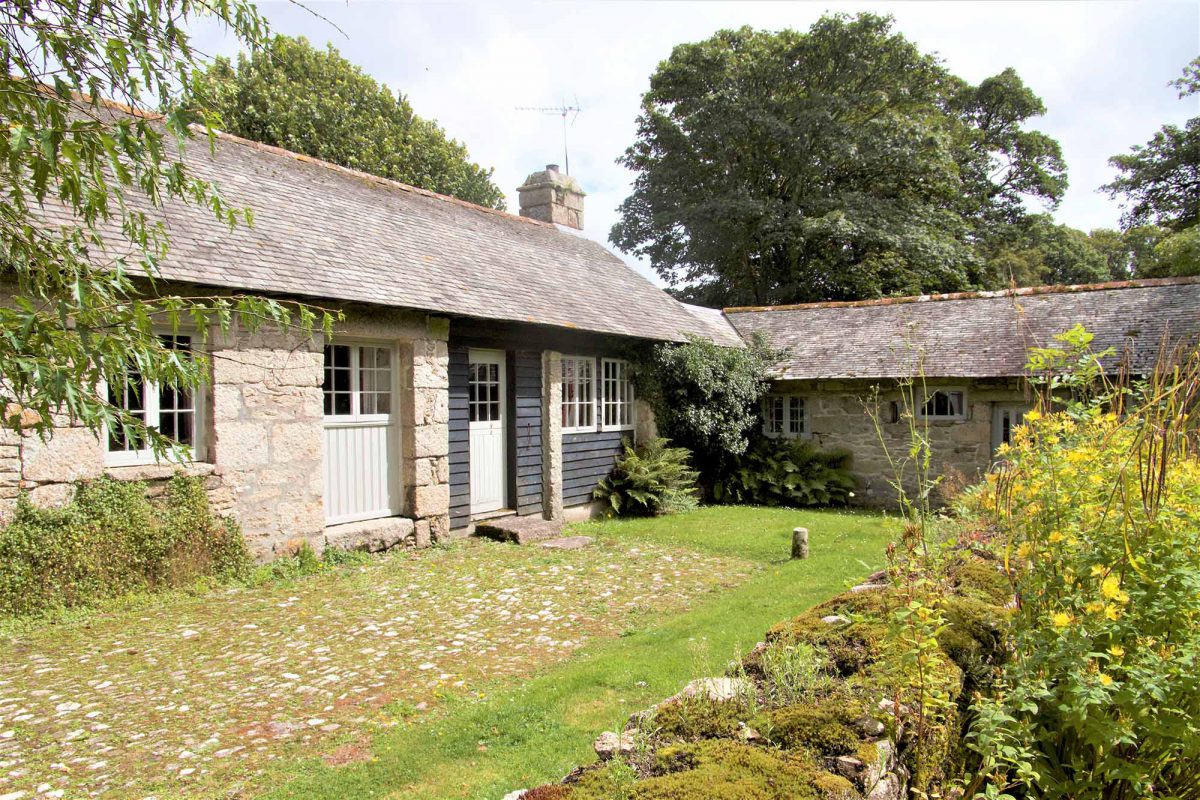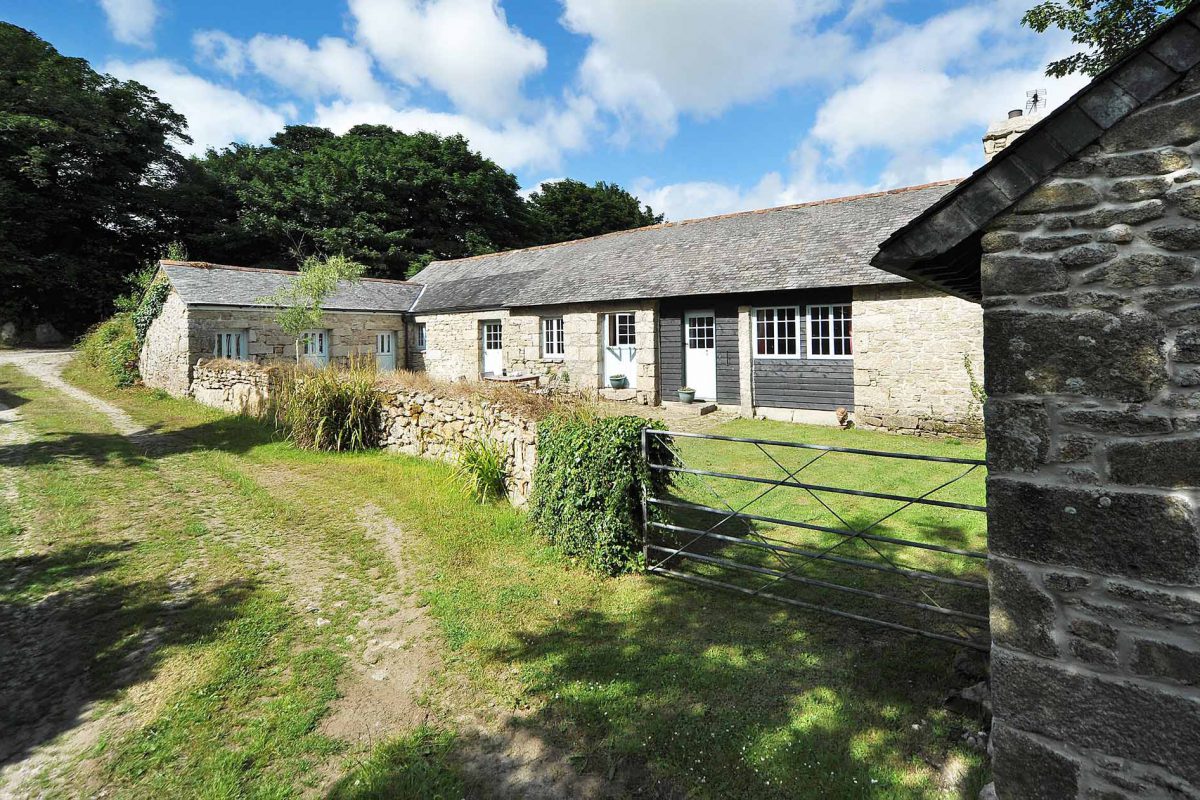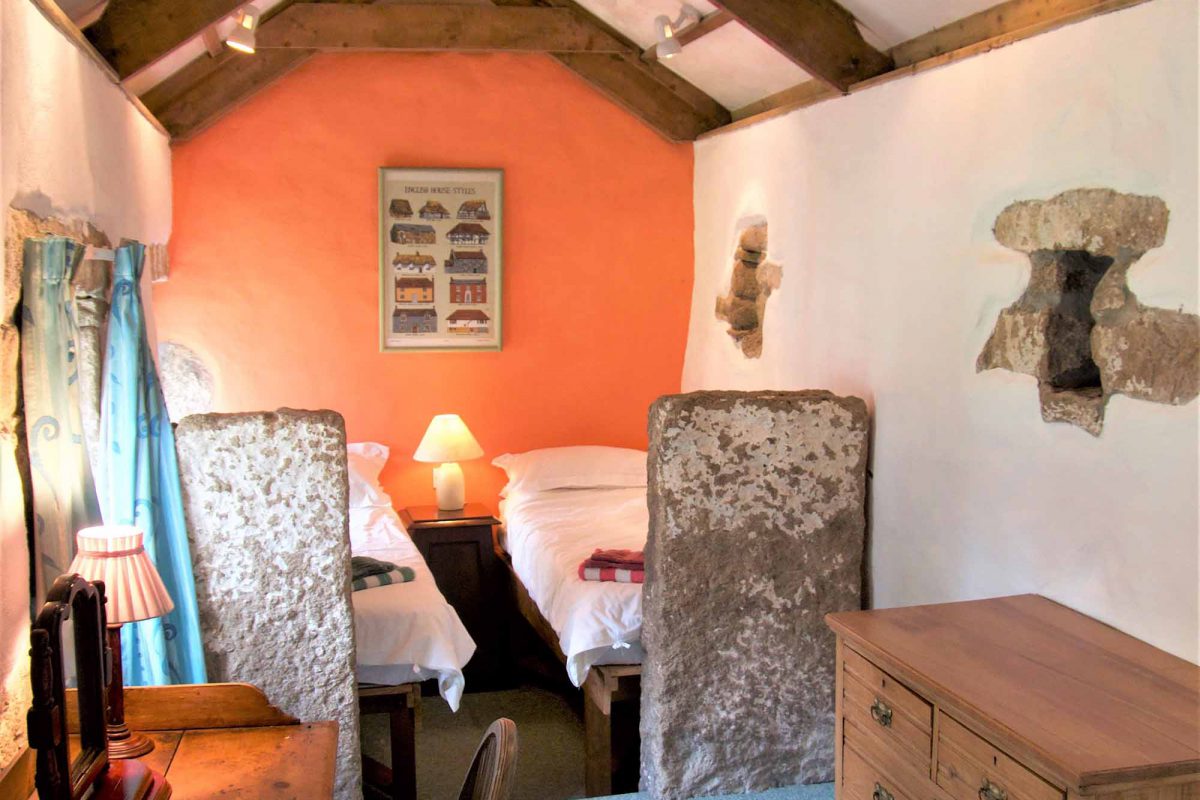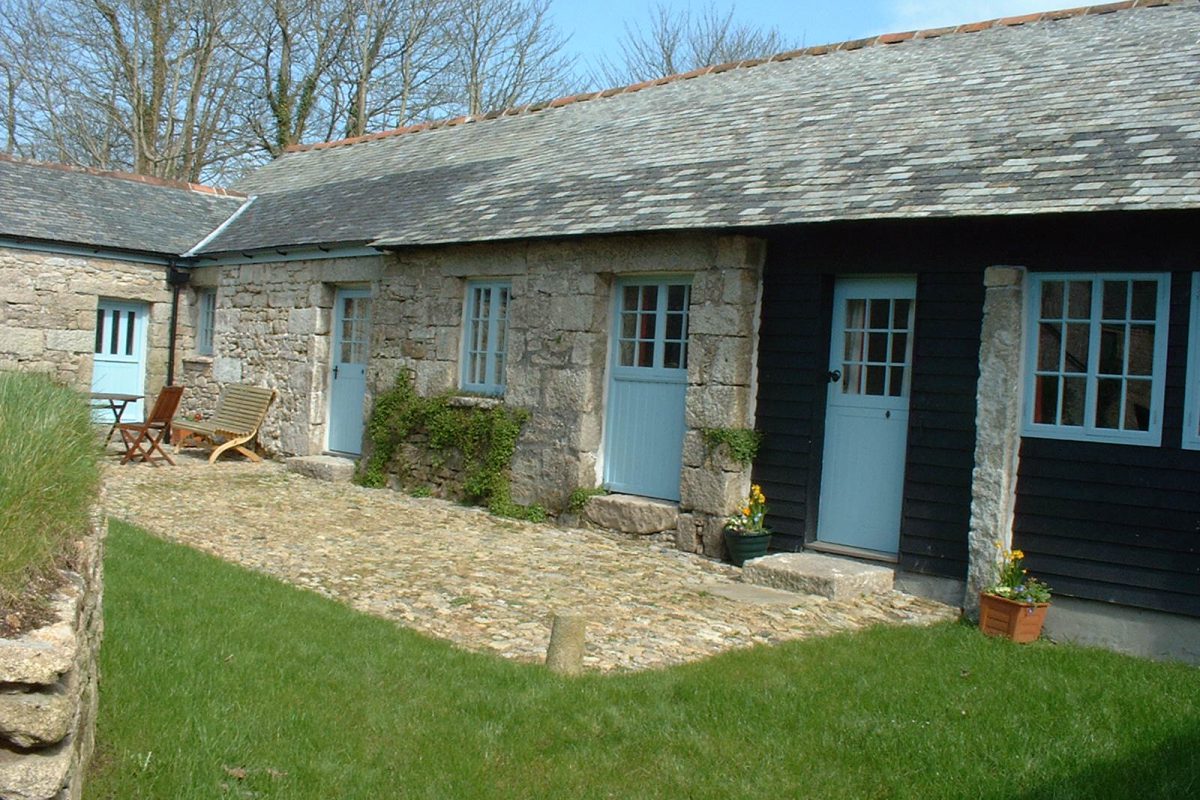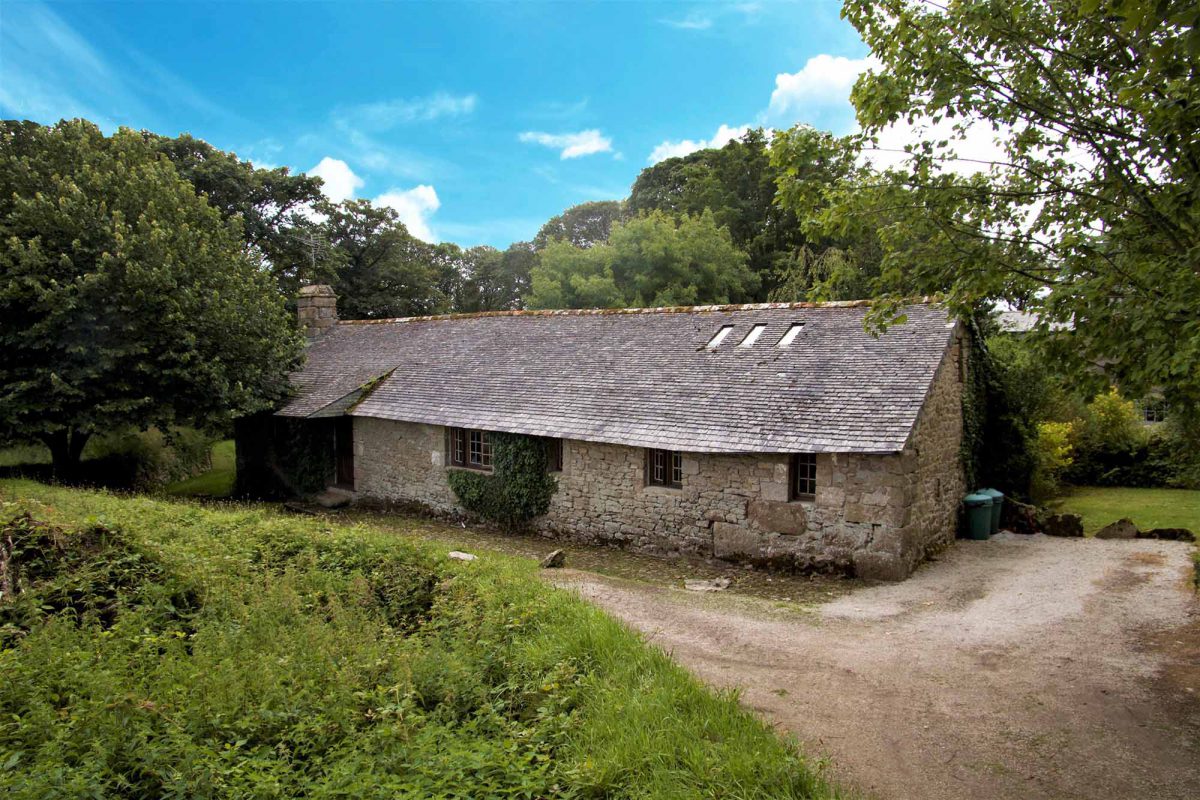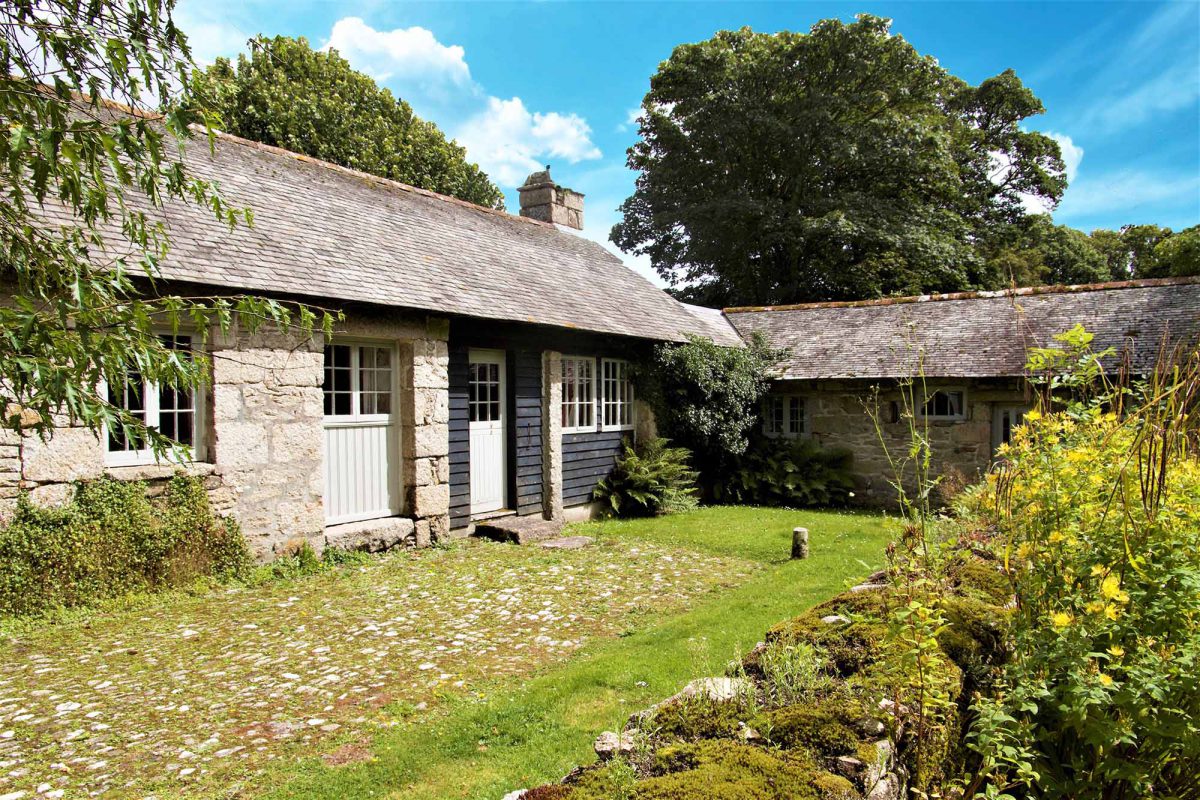 Property Information
Sleeps 6-8
One double, two twin bedrooms (small singles) and open attic with twin beds reached by ladder.
Fireplace
Wood burning stove
House
Bosbenna is one of the most spacious and interesting of houses. There is a large sitting room, large open granite fireplace and wood burning stove. The large high kitchen and breakfast room has a long table, long worktops, built in electric oven and inset hob, a microwave, fridge/freezer, washing machine and dishwasher. There are three bedrooms plus two beds in the carpeted open attic reached by ladder for children or agile adults. One bathroom has freestanding Victorian bath, the other has WC and shower. Boiler room/drying room.
The 8 ft front door is up granite slab steps, into a stone floored lobby. There are changes of level around the building. The bedrooms are well separated and of decent size (one has vertical granite slabs at the bed foot). The open attic area – very popular with children – is reached by a ladder and is the ideal secret place with two beds. The cobbled courtyard to the west has plenty of sheltered space to enjoy the sun. There are fields are to south and west. This is a roomy and comfortable house in a good position. The house has given great pleasure to its visitors.
Floors are stained or white limed boards with kelims & scatter rugs, terracotta tiles to bathrooms, fitted carpets in bedrooms; many interesting features, including plank doors, high roofs, thick walls, granite dividers in a bedroom, and lots of books to read. A part cobbled and part lawn enclosed courtyard to one side, a long lawn to the south and an enclosed garden to the east and north. Cot & high chair available on request. Good private parking. Safe for children. Oil fired central heating. Access to surrounding farmland. Good for dogs.
History
Bosbenna is built round three sides of a cobbled and grassed suntrap courtyard. It is a large, thick walled house with high ceilings that show the old timber frames and has lots of space. The many windows, of different sizes and shapes from timber mullioned to stone slot, give the house a very light interior. The building has a big-stoned chimney and wonderful scantle slate roof – perhaps 17,000 slates – with big overhangs and no modern gutters.
Surrounding Area
Bosbenna is in the hamlet of Bosvarren, about three miles from the beaches of Falmouth. Riding stables are half a mile away.
Access
Bosbenna is up a pretty farm drive, with plenty of room for children, dogs and walks on the surrounding wooded arable farm.
Booking
Please phone us at our office on 01326 340153 or email Annalina to let us know what dates might be of interest.
Floor plan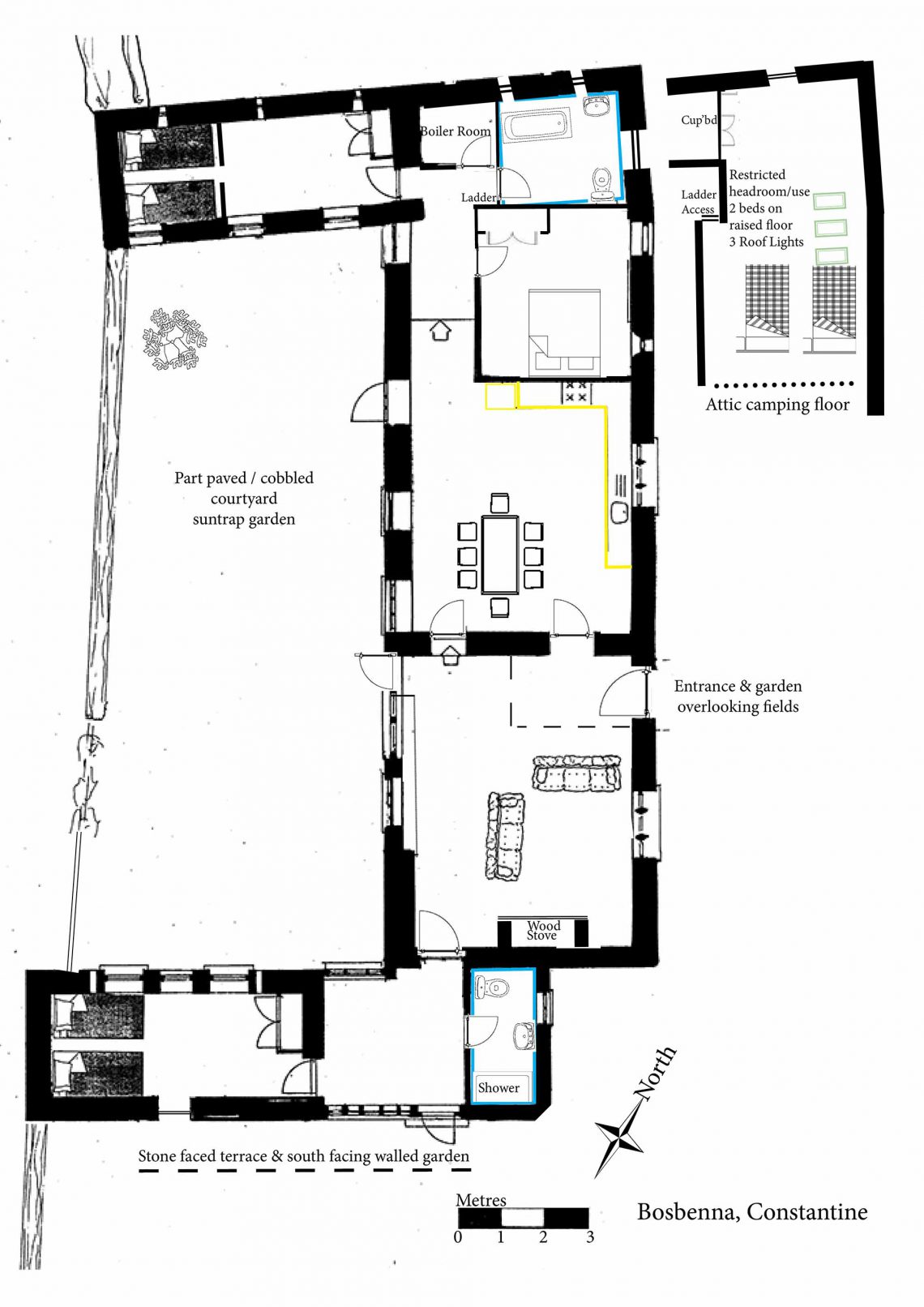 Location Map